Throwback Thursday: A View from the Lab
Posted by Virus Bulletin on Dec 3, 2015
This Throwback Thursday, VB heads back to 1997 with 'A View from the Lab'.
According to its website, the AV-TEST Institute currently registers over 390,000 new malicious programs every day. Back in mid-1997 though, new viruses and variants were appearing at a rate of over 250 per month, and according to Dr Solomon's Software virus researcher Peter Morley, "Any organization which cannot process 300 viruses per month in times of stress, has no chance of keeping in the game."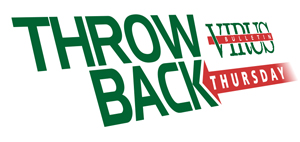 Peter, who, along with a couple of colleagues, was responsible for processing the incoming viruses at Dr Solomon's Software, split anti-virus organisations into three categories: category A, which processed nearly every virus; category B, which tried to process every virus but failed; and category C, which accepted that they could not process every new virus, and which advocated alternative strategies.
In an opinionated feature article, Peter explained why he held the term 'WildList' in some disdain, and offered advice to corporate IT managers wishing to select one of two or three vendors.
Read Peter's feature here in HTML-format, or download it here as a PDF.

Posted on 03 December 2015 by Helen Martin
Latest posts:
We publish Aditya K. Sood's VB2016 paper on the use of iframe injectors by cybercriminals to deliver drive-by downloads.
An interview with VB2016's keynote speaker Christine Whalley - Director, Governance and IT Risk Management at Pfizer
In 1999, Christine Orshesky described how one large organization decided to find out how and where the viruses within it were being obtained so it could do more to protect its networks.
At VB2016, two talks will discuss mistakes made by malware authors in cryptographic implementations. Ben Herzog and Yaniv Balmas will present a paper in which they look at a number of these mistakes, while Malwarebytes researcher hasherezade will…
Next month at VB2016, HPE Security's Oleg Petrovsky will speak about attacks on GPS. We conducted a short interview with Oleg and asked him about GPS, about the conference, and about his ultimate dinner party.