VB2015 paper: Digital 'Bian Lian' (face changing): the Skeleton Key malware
Posted by Virus Bulletin on Jan 19, 2016
Microsoft, Dell SecureWorks researchers analyse malware targeting Active Directory servers.
A year ago, researchers from Dell SecureWorks discovered a new kind of malware, dubbed 'Skeleton Key', that was used in targeted attacks.
The malware, which was installed on the target's domain controller, allowed the attacker to login as any user and thus perform any number of actions.
At VB2015, Microsoft researchers Chun Feng, Tal Be'ery and Michael Cherny, and Dell SecureWorks' Stewart McIntyre presented the paper "Digital 'Bian Lian' (face changing): the skeleton key malware". Today, we publish their paper as well as the video of their presentation.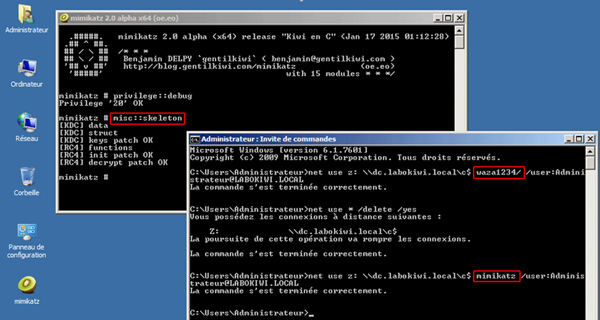 You can read the paper here in HTML-format, or download it here as a PDF, and find the video on our YouTube channel, or embedded below.
Are you interested in presenting your research at the upcoming Virus Bulletin conference (VB2016), in Denver 5-7 October 2016? The call for papers is now open.
Posted on 19 January 2016 by
Martijn Grooten
Latest posts:
In 2001, 'Code Red' caused White House administrators to change the IP address of the official White House website, and even penetrated Microsoft's own IIS servers.
A new paper by FireEye researcher Ankit Anubhav provides an overview of evasion techniques applied by recently discovered malware.
Recently, ESET researchers uncovered a new espionage toolkit targeting targeting Central and Eastern Europe. They provide some details in a guest post.
Anti-virus vendor Avast has announced the acquisition of its rival AVG for 1.3 billion US dollars.
Passwords have long been a weak point in the security chain, despite efforts to encourage users to pick strong ones. 13 years ago, Martin Overton wrote an article highlighting the weakness and explaining why it is the human element that presents the…