VB2015 paper: Digital 'Bian Lian' (face changing): the Skeleton Key malware
Posted by Virus Bulletin on Jan 19, 2016
Microsoft, Dell SecureWorks researchers analyse malware targeting Active Directory servers.
A year ago, researchers from Dell SecureWorks discovered a new kind of malware, dubbed 'Skeleton Key', that was used in targeted attacks.
The malware, which was installed on the target's domain controller, allowed the attacker to login as any user and thus perform any number of actions.
At VB2015, Microsoft researchers Chun Feng, Tal Be'ery and Michael Cherny, and Dell SecureWorks' Stewart McIntyre presented the paper "Digital 'Bian Lian' (face changing): the skeleton key malware". Today, we publish their paper as well as the video of their presentation.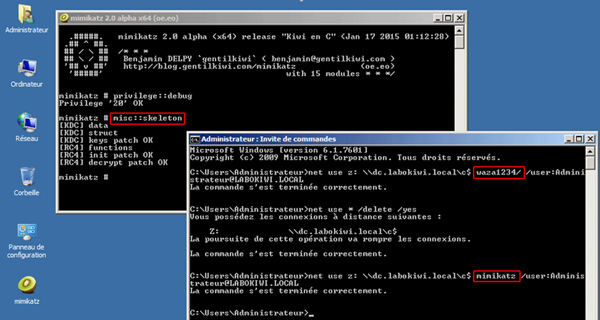 You can read the paper here in HTML-format, or download it here as a PDF, and find the video on our YouTube channel, or embedded below.
Are you interested in presenting your research at the upcoming Virus Bulletin conference (VB2016), in Denver 5-7 October 2016? The call for papers is now open.
Posted on 19 January 2016 by
Martijn Grooten
Latest posts:
We publish Aditya K. Sood's VB2016 paper on the use of iframe injectors by cybercriminals to deliver drive-by downloads.
An interview with VB2016's keynote speaker Christine Whalley - Director, Governance and IT Risk Management at Pfizer
In 1999, Christine Orshesky described how one large organization decided to find out how and where the viruses within it were being obtained so it could do more to protect its networks.
At VB2016, two talks will discuss mistakes made by malware authors in cryptographic implementations. Ben Herzog and Yaniv Balmas will present a paper in which they look at a number of these mistakes, while Malwarebytes researcher hasherezade will…
Next month at VB2016, HPE Security's Oleg Petrovsky will speak about attacks on GPS. We conducted a short interview with Oleg and asked him about GPS, about the conference, and about his ultimate dinner party.