VB2015 paper: The ethics and perils of APT research: an unexpected transition into intelligence brokerage
Posted by Virus Bulletin on Jan 21, 2016
Juan Andrés Guerrero-Saade discusses the perils and ethical conundrums that arise as the industry enters a new playing field.
Many security researchers have been part of the security community for long enough to remember the days when the typical adversary was a 17-year-old teenager operating from their bedroom. These days, however, some of the adversaries faced by many researchers and companies are powerful and resourceful nation states and intelligence agencies.
In a paper he presented at VB2015 in Prague, "The ethics and perils of APT research: an unexpected transition into intelligence brokerage", Kaspersky Lab researcher Juan Andrés Guerrero-Saade explains that the change in typical adversary has consequences that go far beyond the fact that the malware is a little more advanced, and OPSEC matters a bit more. In fact, we have entered a whole new playing field that we have barely begun to understand.
You can read the paper here in HTML-format, or download it here as a PDF, and find the video on our YouTube channel, or embedded below.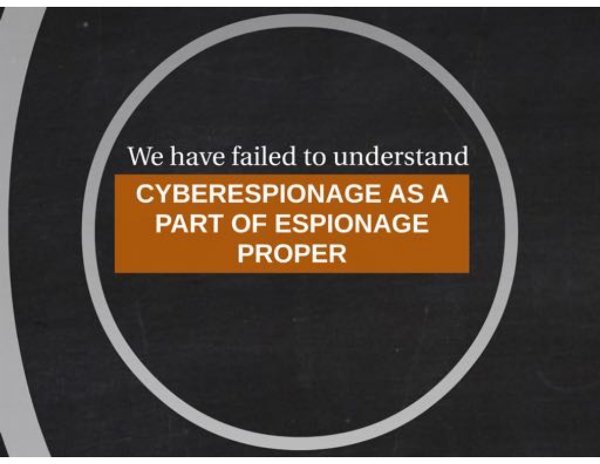 Are you interested in presenting your research at the upcoming Virus Bulletin conference (VB2016), in Denver 5-7 October 2016? The call for papers is now open.
Posted on 21 January 2016 by
Martijn Grooten
Latest posts:
While there are no actually risks involved in using MD5s in malware analyses, it reinforces bad habits and we should all start using SHA-256 instead.
In 2001, 'Code Red' caused White House administrators to change the IP address of the official White House website, and even penetrated Microsoft's own IIS servers.
A new paper by FireEye researcher Ankit Anubhav provides an overview of evasion techniques applied by recently discovered malware.
Recently, ESET researchers uncovered a new espionage toolkit targeting targeting Central and Eastern Europe. They provide some details in a guest post.
Anti-virus vendor Avast has announced the acquisition of its rival AVG for 1.3 billion US dollars.