VB2016 call for last-minute papers opened, discounts announced
Posted by Martijn Grooten on Aug 1, 2016
Today, we opened the call for last-minute papers for VB2016.
The VB2016 conference programme is already chock-a-block with more than 40 talks on a wide range of security subjects – but the security landscape changes quickly and, as in previous years, we have set aside a number of slots for "last-minute" papers, dealing with emerging and hot topics.
We are now calling for proposals for those last-minute papers.


How to submit
The deadline for submissions for last-minute papers is Sunday 4 September and we will make a selection very shortly thereafter, aiming to notify all speakers within a week of that date.
You can read the full call for papers here, or go directly to the abstract submission site. (Please note that, despite the name "paper", we do not require last-minute speakers to provide a full written paper.)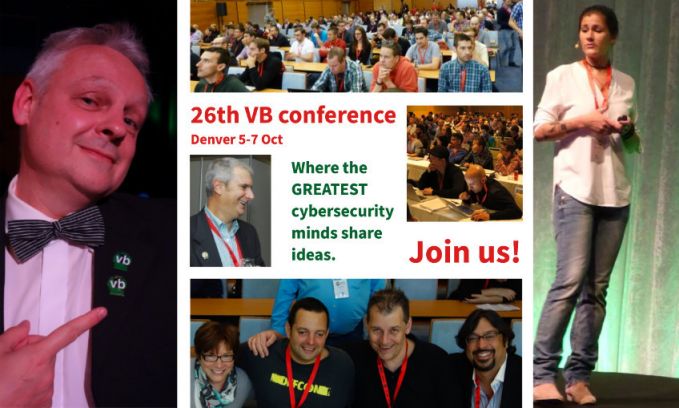 Register for VB2016 - places still available - discounts available
You can still register for the conference and, for those who have never attended a VB conference before, and who represent a company that has never sent anyone to attend before, we are offering a 30% discount on the registration price.
For those working in academia or for charitable organizations, we offer a 50% discount, while students in full-time education get a 70% discount on the full ticket price.
Finally, we always welcome members of the press to attend the VB conference; there are a limited number of free press passes available, for which members of the press can apply. 
Should you have questions about the call for papers, about how to claim a discount, or about registering for the conference, please don't hesitate to contact us at conference@virusbulletin.com.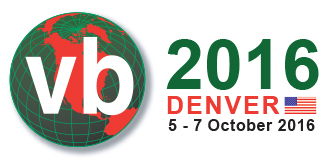 Latest posts:
The call for papers for VB2019 closes on 17 March, and while we've already received many great submissions, we still want more!
Registration for VB2019, the 29th Virus Bulletin International Conference, is now open, with an early bird rate available until 1 July.
When we are calling for papers for the Virus Bulletin conference as we are doing now, we really mean a written paper. But don't worry if you've never written a paper - we can help!
Amit Serper first analysed the OSX/Pirrit adware in 2016, highlighting some of its malware-like techniques, and soon afterwards started receiving legal threats from the company behind it. At VB2018 Amit gave a presentation in which he discussed both…
In December 2016, the CRASHOVERRIDE malware framework was used to cause a blackout in Ukraine. At VB2018 in Montreal, Dragos researcher Joe Slowik presented a detailed paper on the framework, explaining how the malware works and how it targets…