VB2016 call for last-minute papers opened, discounts announced
Posted by Martijn Grooten on Aug 1, 2016
Today, we opened the call for last-minute papers for VB2016.
The VB2016 conference programme is already chock-a-block with more than 40 talks on a wide range of security subjects – but the security landscape changes quickly and, as in previous years, we have set aside a number of slots for "last-minute" papers, dealing with emerging and hot topics.
We are now calling for proposals for those last-minute papers.


How to submit
The deadline for submissions for last-minute papers is Sunday 4 September and we will make a selection very shortly thereafter, aiming to notify all speakers within a week of that date.
You can read the full call for papers here, or go directly to the abstract submission site. (Please note that, despite the name "paper", we do not require last-minute speakers to provide a full written paper.)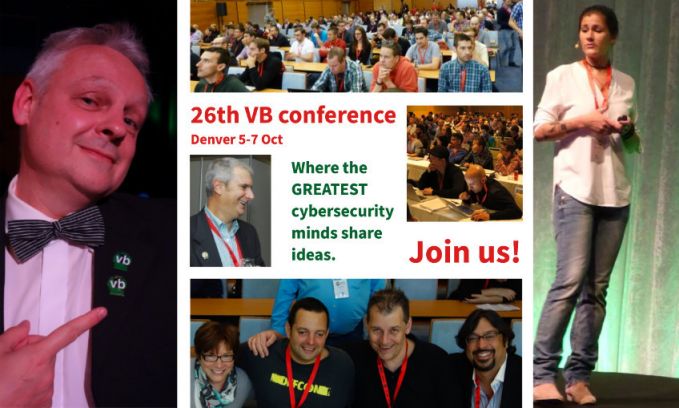 Register for VB2016 - places still available - discounts available
You can still register for the conference and, for those who have never attended a VB conference before, and who represent a company that has never sent anyone to attend before, we are offering a 30% discount on the registration price.
For those working in academia or for charitable organizations, we offer a 50% discount, while students in full-time education get a 70% discount on the full ticket price.
Finally, we always welcome members of the press to attend the VB conference; there are a limited number of free press passes available, for which members of the press can apply. 
Should you have questions about the call for papers, about how to claim a discount, or about registering for the conference, please don't hesitate to contact us at conference@virusbulletin.com.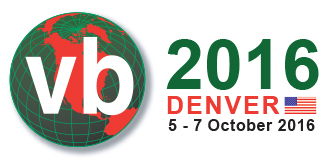 Latest posts:
We see a lot of spam in the VBSpam test lab, and we also see how well such emails are being blocked by email security products. Worryingly, it is often the emails with a malicious attachment or a phishing link that are most likely to be missed.
Mydoom turns 15 this month, and is still being seen in email attachments. This Throwback Thursday we look back to March 2004, when Gabor Szappanos tracked the rise of W32/Mydoom.
Have you analysed a new online threat? Do you know a new way to defend against such threats? Are you tasked with securing systems and fending off attacks? The call for papers for VB2019 is now open and we want to hear from you!
Today, we publish a VB2018 paper by Google researcher Maddie Stone in which she looks at one of the most interesting anti-analysis native libraries in the Android ecosystem. We also release the recording of Maddie's presentation.
Today, we publish the VB2018 paper by Chronicle researcher Juan Andres Guerrero-Saade, who argues we should change the way we talk about APT actors.