VB2016 call for last-minute papers opened, discounts announced
Posted by Martijn Grooten on Aug 1, 2016
Today, we opened the call for last-minute papers for VB2016.
The VB2016 conference programme is already chock-a-block with more than 40 talks on a wide range of security subjects – but the security landscape changes quickly and, as in previous years, we have set aside a number of slots for "last-minute" papers, dealing with emerging and hot topics.
We are now calling for proposals for those last-minute papers.


How to submit
The deadline for submissions for last-minute papers is Sunday 4 September and we will make a selection very shortly thereafter, aiming to notify all speakers within a week of that date.
You can read the full call for papers here, or go directly to the abstract submission site. (Please note that, despite the name "paper", we do not require last-minute speakers to provide a full written paper.)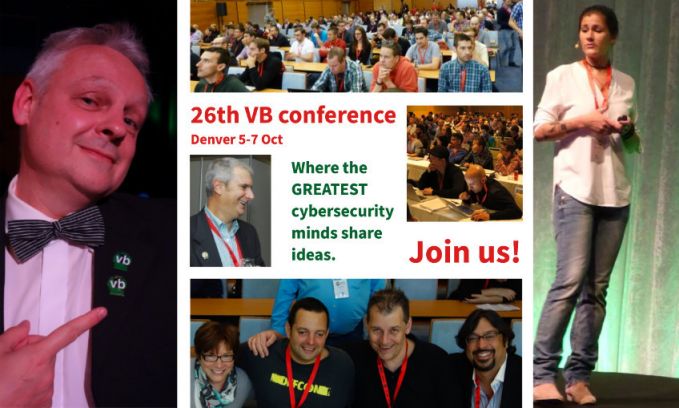 Register for VB2016 - places still available - discounts available
You can still register for the conference and, for those who have never attended a VB conference before, and who represent a company that has never sent anyone to attend before, we are offering a 30% discount on the registration price.
For those working in academia or for charitable organizations, we offer a 50% discount, while students in full-time education get a 70% discount on the full ticket price.
Finally, we always welcome members of the press to attend the VB conference; there are a limited number of free press passes available, for which members of the press can apply. 
Should you have questions about the call for papers, about how to claim a discount, or about registering for the conference, please don't hesitate to contact us at conference@virusbulletin.com.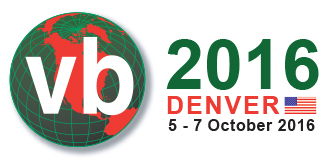 Latest posts:
The 68-byte EICAR test file plays as important a role today as it did 19 years ago. In this week's Throwback Thursday we look back at a VB99 conference paper in which Randy Abrams described how this 'miracle tool' worked and how it could be used.
A new piece of cryptocurrency-mining malware on macOS has been found to use the popular XMRig miner.
CDN provider Cloudflare reports an increase in DDoS attacks targeting layer 7 and focusing on exhausting server resources rather than sending large volumes of data. This fits in a wider trend.
Through fake social media accounts, users were tricked into installing an Android application that was actually a mobile version of the FinFisher spyware.
The Hide'n'Seek IoT botnet has received an update to make its infection persist on infected devices beyond a restart.