Macro viruses make a return in targeted attacks
Posted by Virus Bulletin on Jan 31, 2014
Macros disabled in modern versions of Office, but enabled within many organisations.
A report by the National Cyber Security Center (NCSC, the Dutch CERT) points to a resurgence of macro viruses in targeted attacks.
Macro viruses are viruses that are written in a software's built-in macro language. They were very common in the late 1990s, and usually exploited the ability of Microsoft Office to store commonly executed patterns in macros. Macros can be called by certain key-strokes or mouse-clicks, but also automatically - for instance when a document is opened.
In modern versions of Office, the ability to record and execute macros is disabled by default, and thus macro viruses have ceased to be a problem for most home users. However, the NCSC notes that many organisations have macros enabled - for instance to support corporate house styles.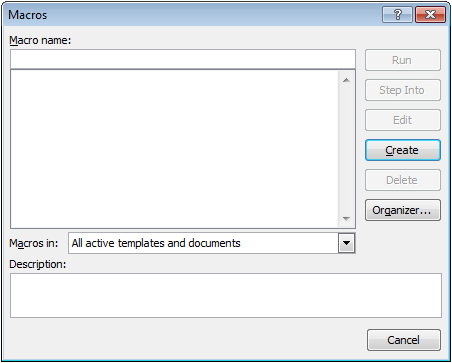 This situation is being abused by some advanced persistent threats: many APT attacks start with someone at the targeted organisation receiving an email with a malicious document attached to it. The NCSC reports that in some cases, macros in these attachments are being used to download malware onto the target's system.
The NCSC notes that these attacks are very targeted and thus the term 'macro virus' might be slightly inappropriate. Moreover, a hesitance among victims to report the attacks and low detection by anti-virus software means it is hard to get an accurate picture of how prevalent they are.
The report, which so far has only been published in Dutch, can be downloaded here.

Posted on 31 January 2014 by Martijn Grooten
Latest posts:
At VB2018 in Montreal, Ixia researcher Stefan Tanase presented a thought-provoking paper on the current state of the Internet and the worrying tendency towards raising borders and restricting the flow of information. Today we publish both his paper…
The set-up of the VBSpam test lab gives us a unique insight into the kinds of emails that are more likely to bypass email filters. This week we look at the malspam that was missed: banking and email phishing, Emotet and Bushaloader.
The cybersecurity skills gap has been described as one of the biggest challenges facing IT leaders today. At VB2018 in Montreal, ESET's Lysa Myers outlined some of the things the industry can do to help address the problem. Today we publish Lysa's…
We look forward the Nullcon 2019 conference in Goa, India, at which VB Editor Martijn Grooten will give a talk on the state of malware.
We see a lot of spam in the VBSpam test lab, and we also see how well such emails are being blocked by email security products. Recently some of the emails that bypassed security products included a broken Amazon phishing campaign, a large fake UPS…