Macro viruses make a return in targeted attacks
Posted by Virus Bulletin on Jan 31, 2014
Macros disabled in modern versions of Office, but enabled within many organisations.
A report by the National Cyber Security Center (NCSC, the Dutch CERT) points to a resurgence of macro viruses in targeted attacks.
Macro viruses are viruses that are written in a software's built-in macro language. They were very common in the late 1990s, and usually exploited the ability of Microsoft Office to store commonly executed patterns in macros. Macros can be called by certain key-strokes or mouse-clicks, but also automatically - for instance when a document is opened.
In modern versions of Office, the ability to record and execute macros is disabled by default, and thus macro viruses have ceased to be a problem for most home users. However, the NCSC notes that many organisations have macros enabled - for instance to support corporate house styles.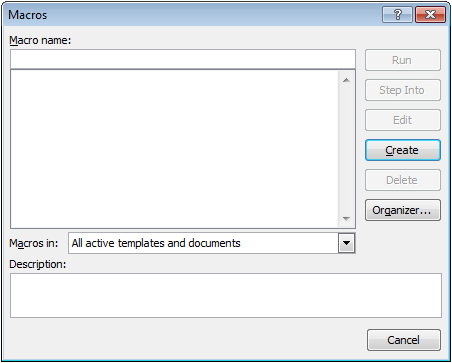 This situation is being abused by some advanced persistent threats: many APT attacks start with someone at the targeted organisation receiving an email with a malicious document attached to it. The NCSC reports that in some cases, macros in these attachments are being used to download malware onto the target's system.
The NCSC notes that these attacks are very targeted and thus the term 'macro virus' might be slightly inappropriate. Moreover, a hesitance among victims to report the attacks and low detection by anti-virus software means it is hard to get an accurate picture of how prevalent they are.
The report, which so far has only been published in Dutch, can be downloaded here.

Posted on 31 January 2014 by Martijn Grooten
Latest posts:
The Lazarus Group, generally linked to the North Korean government, is one of the most notorious threat groups seen in recent years. At VB2018 ESET researchers Peter Kálnai and Michal Poslušný presented a paper looking at the group's various…
Virus Bulletin is proud to sponsor this year's BSides London conference, which will take place next week, and we have a number of tickets to give away.
We are excited to announce the first 11 companies to partner with VB2019, whose support will help ensure a great event.
A former reporter by profession, Andrew Brandt's curiosity was piqued when he came across what appeared at first glance to be the website of a small-town newspaper based in Illinois, but under scrutiny, things didn't add up. At VB2018 he presented a…
In a new paper published today, independent researcher Nikolaos Tsapakis writes about the possibilities of malware using NTP as a covert communication channel and how to stop this.