Macro viruses make a return in targeted attacks
Posted by Virus Bulletin on Jan 31, 2014
Macros disabled in modern versions of Office, but enabled within many organisations.
A report by the National Cyber Security Center (NCSC, the Dutch CERT) points to a resurgence of macro viruses in targeted attacks.
Macro viruses are viruses that are written in a software's built-in macro language. They were very common in the late 1990s, and usually exploited the ability of Microsoft Office to store commonly executed patterns in macros. Macros can be called by certain key-strokes or mouse-clicks, but also automatically - for instance when a document is opened.
In modern versions of Office, the ability to record and execute macros is disabled by default, and thus macro viruses have ceased to be a problem for most home users. However, the NCSC notes that many organisations have macros enabled - for instance to support corporate house styles.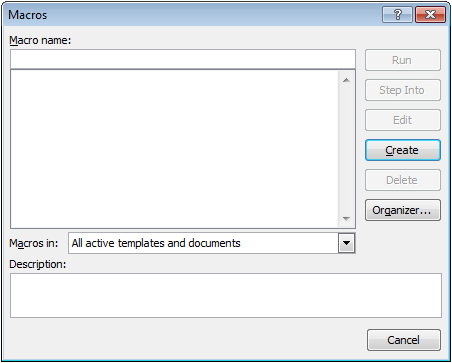 This situation is being abused by some advanced persistent threats: many APT attacks start with someone at the targeted organisation receiving an email with a malicious document attached to it. The NCSC reports that in some cases, macros in these attachments are being used to download malware onto the target's system.
The NCSC notes that these attacks are very targeted and thus the term 'macro virus' might be slightly inappropriate. Moreover, a hesitance among victims to report the attacks and low detection by anti-virus software means it is hard to get an accurate picture of how prevalent they are.
The report, which so far has only been published in Dutch, can be downloaded here.

Posted on 31 January 2014 by Martijn Grooten
Latest posts:
In a VB2019 paper Avast researchers Jan Sirmer, Luigino Camastra and Adolf Středa revealed full details of the Rietspoof malware. Today we publish their paper and the recording of the presentation given by Jan and Luigino in London.
The GandCrab ransomware regularly updated itself to newer versions to stay ahead of decryptors released by security researchers, and regularly included taunts, jokes and references to security organizations in its code. In a new paper, the AhnLab…
At VB2019 Juan Andres Guerrero-Saade looked at nation-state actors using threat intelligence for victim deconfliction. Today we publish both his paper and the recording of his presentation.
With the VB2020 Call for Papers now open, we explain how the selection procedure works, which may help you during your abstract submission.
In 2019 we saw a rise in the number of targeted malware infections spread via ISPs and service providers. In a last-minute paper presented at VB2019 in London, Kaspersky researcher Denis Legezo discussed the details of a number of such cases. Today…