Paper: API-EPO
Posted by Virus Bulletin on Jul 14, 2014
Raul Alvarez studies the unique EPO methodology used by the W32/Daum file infector.
A few months ago, we published an article by Fortinet's Raul Alvarez on the Expiro file infector, which uses an EPO (entry-point obscuring) technique in an attempt to avoid heuristic detection.
In EPO, a file infector doesn't simply change the entry point of the infected executable - which is something that would be easy to detect. Rather, the malware 'patches', as it were, the executable to add a malicious component.
Today, we publish another paper by Raul Alvarez in which he looks at the W32/Daum file infector. Daum, which some AV vendors refer to as Lafee, is an old and relatively simple file infector. However, its unique EPO technique, in which all API calls are changed, makes it worth studying.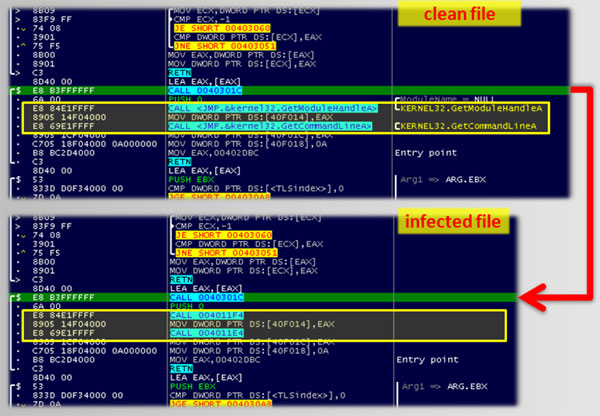 Remember that, as of this month, all papers published through Virus Bulletin are available free of charge. You can download this paper here in HTML format, or here as a PDF (no registration required).

Posted on 14 July 2014 by Martijn Grooten
Latest posts:
Virus Bulletin is seeking nominations for the sixth annual Péter Szőr Award.
New additions to the VB2019 conference programme include a closing keynote address from Thinkst duo Haroon Meer and Adrian Sanabria and a talk on attacks against payment systems.
Virus Bulletin is excited to announce that, thanks to generous sponsorship from Google Android, we are able to offer 20 free tickets to students who want to attend VB2019.
The Lazarus Group, generally linked to the North Korean government, is one of the most notorious threat groups seen in recent years. At VB2018 ESET researchers Peter Kálnai and Michal Poslušný presented a paper looking at the group's various…
Virus Bulletin is proud to sponsor this year's BSides London conference, which will take place next week, and we have a number of tickets to give away.