'Windigo' research wins first annual Péter Szőr award
Posted by Virus Bulletin on Sep 26, 2014
The first of many awards to commemorate brilliant researcher.
When, in November last year, we heard of the passing of Péter Szőr, we wanted to do something to keep the memory of Péter alive.
Not only was Péter a long-serving member of the VB advisory board, a regular contributor to Virus Bulletin magazine and a regular speaker at the VB conference, he was also one of the industry's brightest researchers - and of course, the author of the classic book The Art of Computer Virus Research and Defense. Perhaps more importantly than all that, he was a very kind and genuine person.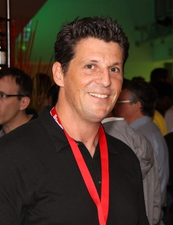 Following some suggestions, we decided to set up a Péter Szőr award, to be awarded annually at the VB conference for the best piece of technical security research. The first such award was presented during the gala dinner at VB2014 last night.
Four pieces of research were nominated for this award:
Security Applications of Formal Language Theory by Len Sassaman, Meredith Patterson and Sergey Bratus, published in IEEE's Systems Journal.
Operation Windigo by ESET researchers Olivier Bilodeau, Pierre-Marc Bureau, Joan Calvet, Alexis Dorais-Joncas, Marc-Etienne Léveillé and Benjamin Vanheuverzwijn (published here).
We sent these nominations to the VB Advisory Board for their consideration, and 'Operation Windigo' was the clear winner. Congratulations to ESET researchers Olivier Bilodeau, Pierre-Marc Bureau, Joan Calvet, Alexis Dorais-Joncas, Marc-Etienne Léveillé and Benjamin Vanheuverzwijn!
Jeannette Jarvis, a member of the VB advisory board and a colleague of Péter's at McAfee presented the award last night, we would like to thank Jeannette for the part she played. We would also like to thank Luis Corrons for the original suggestion of setting up the award.
If you want to appreciate Péter's contributions, you could do worse than read his book that remains very relevant today. We also recommend the touching in memoriam by his friends Mikko Hyppőnen, Vincent Weafer and Jeannette Jarvis.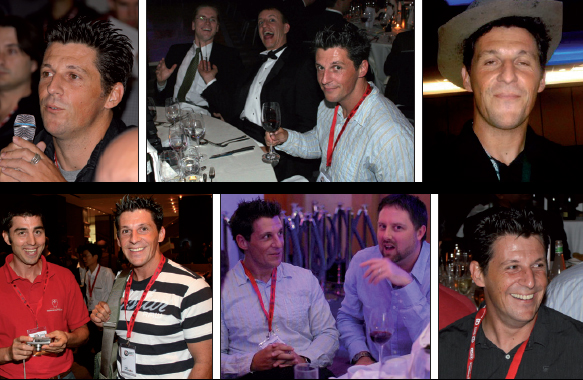 Posted on 26 September 2014 by
Martijn Grooten
Latest posts:
We were very sorry to learn of the passing of researcher Yonathan Klijnsma last week. Here, former VB Editor Martijn Grooten shares his memories of a talented researcher and a very kind person: this month, infosec lost a really good one.
VB has made all VB2020 localhost presentations available on the VB YouTube channel, so you can now watch - and share - any part of the conference freely and without registration.
At VB2020 localhost, threat intelligence consultant Jamie Collier used the analytical technique of backcasting to look at the rise and fall of the cyber threat intelligence industry.
At VB2020 localhost, Carbon Black's Scott Knight presented an approach he and his colleagues have taken to more realistically simulate malware attacks.
At VB2020, researcher Paul Litvak revealed how he put together a comprehensive map of threat actor use of open-source offensive security tools.