VB2014 paper: Methods of malware persistence on Mac OS X
Posted by Virus Bulletin on Oct 27, 2014
'KnockKnock' tool made available to the public.
Over the next few months, we will be sharing VB2014 conference papers as well as video recordings of the presentations. Today, we have added 'Methods of malware persistence on Mac OS X' by Synack researcher Patrick Wardle.
It has been a while since Apple used the scarcity of Mac viruses as part of its marketing strategy. Malware targeting OS X is fairly common these days, and it is likely to be here to stay.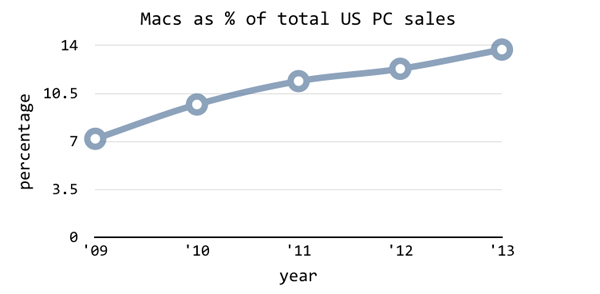 In his presentation (which we previewed on our blog two months ago), Patrick Wardle showed various ways in which Mac malware manages to persist on a machine it has infected, thus making sure it runs even after a reboot. He also showed how many recent families of OS X malware maintained persistence.
Patrick also demonstrated the KnockKnock tool he has created - and made available for free. The tool, which can easily be extended using plug-ins, allows anyone to see persistent binaries that are to be executed automatically at each boot.

You can read Patrick's paper here in HTML-format, or download it here as a PDF (no registration or subscription required). You can download the presentation slides here. We have also uploaded the presentation to our YouTube channel.
Later this week, we will publish a new paper by Patrick in which he looks at a recently discovered OS X malware family.
Posted on 24 October 2014 by
Martijn Grooten
Latest posts:
The programme for VB2020 localhost - the first virtual, and entirely free to attend VB conference - is now complete, with new additions to both the live programme and the on-demand programme.
Why VB2020 localhost presents a unique opportunity for you to share your research with security experts around the globe.
The call for last-minute papers for VB2020 localhost is now open. Submit before 17 August to have your paper considered for one of the nine slots reserved for 'hot' research!
Announcing VB2020 localhost: the carbon neutral, budget neutral VB conference!
At VB2019, JPCERT/CC's Shusei Tomonaga and Tomoaki Tani presented a paper on attacks that exploit vulnerabilities in software used only in Japan, using malware that is unique to Japan. Today we publish both their paper and the recording of their…