The VB2014 presentation you never saw. Early launch Android malware: your phone is 0wned
Posted by Virus Bulletin on Oct 31, 2014
Malicious apps may have more privileges than security software.
There are many people without whom a Virus Bulletin conference wouldn't be possible: the VB team, the crew from Cue Media, the hotel staff, the speakers, the sponsors, the delegates. But the unsung heroes of a conference are the reserve speakers.
They prepare a presentation just like other speakers, but know they might never deliver it - and they have to be available throughout the conference just in case a speaker cancels at the last minute. This year, K7 Computing researchers Samir Mody and Dhanalakshmi V were in just that position and, while we were glad that the scheduled speakers all turned up, the down side was that we didn't get to hear Samir and Dhanalakshmi's presentation.
They had prepared a paper on early launch Android malware: malicious apps that run with more privileges than security software (something that Google has now admitted is a problem).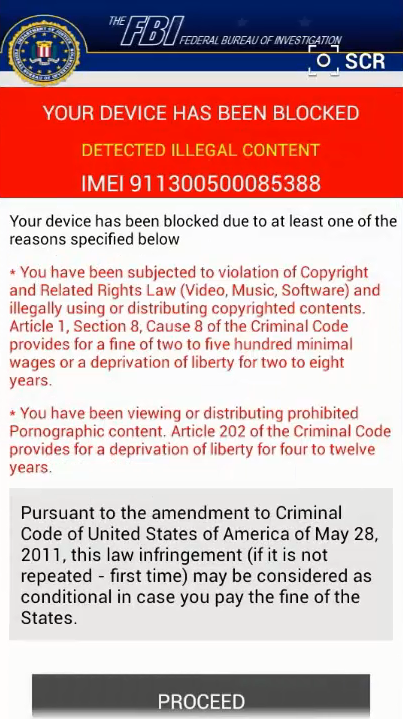 They focused in particular on the 'Koler' ransomware, which made the news this week for having added worm-like capabilities. In a short demo, they were going to show how an anti-virus product detected Koler as it was about to be installed but that, should a user have installed it anyway, it would block any attempt by the user to uninstall it.
To improve this less-than-optimal situation, Samir and Dhanalakshmi proposed an updated boot and broadcast framework that would enable trusted applications such as mobile security apps to launch before any other application.
We have uploaded both the presentation slides and the demo to our YouTube channel.
Posted on 31 October 2014 by
Martijn Grooten
Latest posts:
In a guest blog post by VB2018 gold partner Kaspersky Lab, Costin Raiu, Director of the company's Global Research and Analysis Team, looks critically at the 'A' in APT.
Today, we preview three VB2018 presentations that look at threats against civil society in general and the use of commercial spyware by governments for this purpose in particular.
Today we preview the VB2018 paper by Saher Naumaan (BAE Systems Applied Intelligence) on the use of wipers in APT attacks.
The VB2018 programme is packed with a wide range of security topics featuring speakers from all around the world. Today we preview two of them: one by Qihoo 360 researchers on tracking variants of Mirai and one by researchers from Bitdefender on the…
We are excited to announce the final additions to the VB2018 programme in the form of 10 'last-minute' papers covering up-to-the-minute research and hot topics and two more invited talks.