The VB2014 presentation you never saw. Early launch Android malware: your phone is 0wned
Posted by Virus Bulletin on Oct 31, 2014
Malicious apps may have more privileges than security software.
There are many people without whom a Virus Bulletin conference wouldn't be possible: the VB team, the crew from Cue Media, the hotel staff, the speakers, the sponsors, the delegates. But the unsung heroes of a conference are the reserve speakers.
They prepare a presentation just like other speakers, but know they might never deliver it - and they have to be available throughout the conference just in case a speaker cancels at the last minute. This year, K7 Computing researchers Samir Mody and Dhanalakshmi V were in just that position and, while we were glad that the scheduled speakers all turned up, the down side was that we didn't get to hear Samir and Dhanalakshmi's presentation.
They had prepared a paper on early launch Android malware: malicious apps that run with more privileges than security software (something that Google has now admitted is a problem).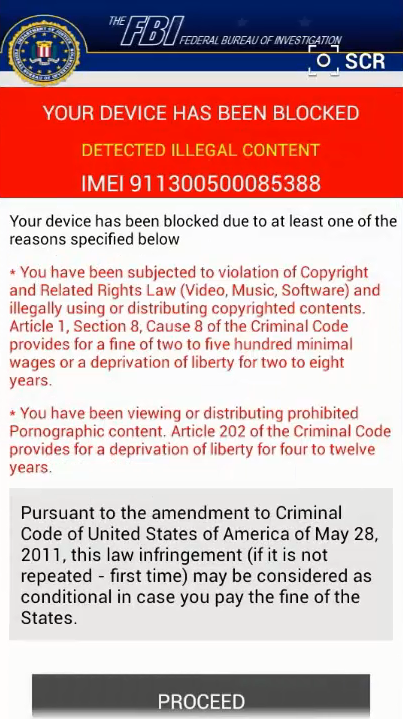 They focused in particular on the 'Koler' ransomware, which made the news this week for having added worm-like capabilities. In a short demo, they were going to show how an anti-virus product detected Koler as it was about to be installed but that, should a user have installed it anyway, it would block any attempt by the user to uninstall it.
To improve this less-than-optimal situation, Samir and Dhanalakshmi proposed an updated boot and broadcast framework that would enable trusted applications such as mobile security apps to launch before any other application.
We have uploaded both the presentation slides and the demo to our YouTube channel.
Posted on 31 October 2014 by
Martijn Grooten
Latest posts:
At VB2019, JPCERT/CC's Shusei Tomonaga and Tomoaki Tani presented a paper on attacks that exploit vulnerabilities in software used only in Japan, using malware that is unique to Japan. Today we publish both their paper and the recording of their…
In a follow-up to a paper presented at VB2019, Prismo Systems researchers Abhishek Singh and Ramesh Mani detail algorithms that can be used to detect SQL injection in stored procedures, persistent cross-site scripting (XSS), and server‑side request…
VB is pleased to reveal the details of an interesting and diverse programme for VB2020, the 30th Virus Bulletin International Conference.
At VB2019 in London, Jamf's Patrick Wardle analysed the WindTail macOS malware used by the WindShift APT group, active in the Middle East. Today we publish both Patrick's paper and the recording of his presentation.
At VB2019 cybercrime journalist and researcher Adam Haertlé presented an analysis of almost 2000 unsolicited responses sent by victims of a malicious email campaign. Today we publish both his paper and the recording of his presentation.