Facebook launches platform for sharing of threat intelligence
Posted by Virus Bulletin on Feb 12, 2015
Twitter, Yahoo! amongst early participants in 'ThreatExchange'.
When I took my first steps in the security industry, I was surprised by just how much information was shared between competitor companies.
Both the threat landscape and the industry have changed significantly in the eight years since then, yet a lot of information sharing still goes on - even if, for fairly obvious reasons, it is more common between companies that sell products than between those that sell intelligence. At events like the VB conference, companies also share ideas on how best to fight malicious activity.
We are currently seeing another information-sharing trend: it is becoming increasingly common for non-security companies to share security information - with many of them having published the tools they use internally to detect and respond to attacks. Last year, for instance, Facebook released its Conceal library that hardens Android apps.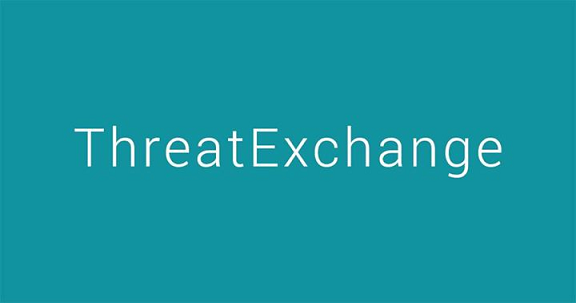 Now the social media giant has made a platform available where data on current attacks (such as malware and phishing attacks) can be shared. Dubbed 'ThreatExchange', it offers an API that allows participants to query available data as well as publish data either to all participating organisations or to a subset of them.
Companies including Pinterest, Tumblr, Twitter, and Yahoo! are already participating and Facebook is now calling for others to join in.
Do you have data on threats to share? Are you releasing your internal tools to the public? Why not let the security industry know about it at the Virus Bulletin conference in Prague later this year? You can submit an abstract here, or read some FAQs about the call for papers here. The deadline is 13 March!

Posted on 12 February 2015 by Martijn Grooten
Latest posts:
In a paper presented at VB2019, Cisco Talos researchers Warren Mercer and Paul Rascagneres looked at two recent attacks against DNS infrastructure: DNSpionage and Sea Turtle. Today we publish their paper and the recording of their presentation.
VB has analysed a malicious spam campaign targeting German-speaking users with obfuscated Excel malware that would likely download Dridex but that mostly stood out through its size.
We publish a paper by researchers from ESTsecurity in South Korea, who describe a fuzzy hashing algorithm for clustering Android malware datasets.
Having returned from a summer hiatus, Emotet is back targeting inboxes and, as seen in the VBSpam test lab, doing a better job than most other malicious campaigns at bypassing email security products.
Those working in the field of infosec are often faced with ethical dilemmas that are impossible to avoid. Today, we publish a VB2019 paper by Kaspersky researcher Ivan Kwiatkowski looking at ethics in infosec as well as the recording of Ivan's…