VB2014 paper: We know it before you do: predicting malicious domains
Posted by Virus Bulletin on Feb 5, 2015
Wei Xu and his colleagues attempt to block domains before they're used for bad purposes.
Since the close of the VB2014 conference in Seattle in October, we have been sharing VB2014 conference papers as well as video recordings of the presentations. Today, we have added 'We know it before you do: predicting malicious domains' by Palo Alto Networks researchers Wei Xu, Yanxin Zhang and Kyle Sanders.
Whether they're used for command and control communication, to host malware or in a phishing campaign, malicious domains play an important role in today's threats. Security firms thus try hard to detect them and add them to their blacklists.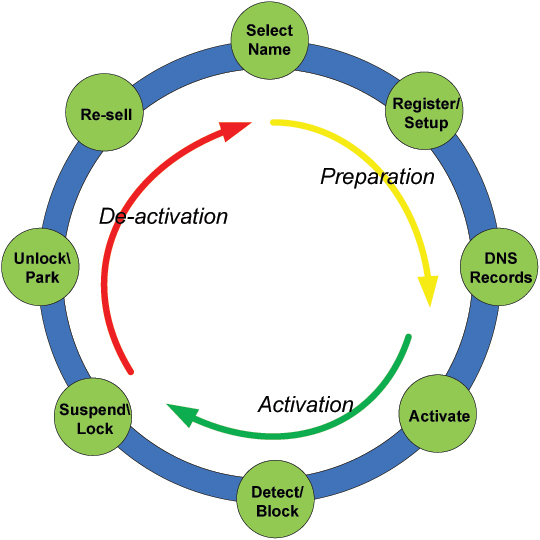 Life cycle of a malicious domain.
However, with domains being recycled quickly, a reactive approach might not be good enough. In their VB2014 paper, Palo Alto Networks researchers Wei Xu, Yanxin Zhang and Kyle Sanders describe how they tried to predict malicious domains.
They combine four different techniques: looking at known malicious domain names that are likely to be reused; looking at the domain names themselves to detect those generated by DGAs; looking at DNS queries made to the domains; and looking at connections between the domain names, such as shared DNS infrastructure.
Using these techniques and one month's data as input, they were able to predict almost 2,200 malicious domains, 83% of which were listed on VirusTotal as known malicious by at least one vendor. Passive DNS records showed that they predicted malicious domains an average of eight hours before DNS queries showed up in the PDNS feed.
You can read the paper here in HTML-format, or download it here as a PDF (no registration or subscription required). We have also uploaded the presentation to our YouTube channel.
Posted on 05 February 2015 by
Martijn Grooten
Latest posts:
Static analysis and dynamic analysis each have their shortcomings as methods for analysing potentially malicious files. Today, we publish a VB2018 paper by Check Point researchers Yoni Moses and Yaniv Mordekhay, in which they describe a method that…
The call for papers for VB2019 closes on 17 March, and while we've already received many great submissions, we still want more!
Registration for VB2019, the 29th Virus Bulletin International Conference, is now open, with an early bird rate available until 1 July.
When we are calling for papers for the Virus Bulletin conference as we are doing now, we really mean a written paper. But don't worry if you've never written a paper - we can help!
Amit Serper first analysed the OSX/Pirrit adware in 2016, highlighting some of its malware-like techniques, and soon afterwards started receiving legal threats from the company behind it. At VB2018 Amit gave a presentation in which he discussed both…