'RansomWeb' ransomware targets companies' databases
Posted by Virus Bulletin on Feb 2, 2015
Encryption first added as a patch, key only removed when all backups are encrypted.
Make backups, they said. Then you won't have to worry about ransomware, they said.
Ransomware has quickly become one of the most frustrating kinds of cyber attack. We all know that our devices could suddenly die, and if this leads to a loss of data because we didn't backup regularly, then we only have ourselves to blame.
But things are different when files on a fully functional device are encrypted by a group of cybercrminals and the lack of a backup means we can only decrypt them by paying a few hundred dollars to the cybercriminals. That is why we hear so many sad stories of people affected by the likes of CryptoLocker, Cryptowall and CTB-Locker.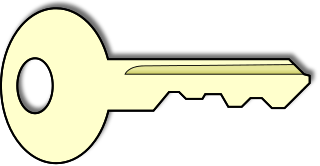 Source: Wikimedia Commons (CC BY-SA 3.0)
Researchers at Swiss security firm High-Tech Bridge have written about a new ransomware technique that targets businesses and that cannot simply be defeated by a proper backup policy.
Dubbed 'RansomWeb', the technique acts in two stages. In the first stage, the web application is 'patched' so that data is encrypted before it is stored in a database and decrypted when it is read from the database. When done well, this patch won't affect the functionality of the website.
In the second phase, the attacker removes the private encryption key from the web server and sends a note to the site owner, demanding a ransom. This phase usually takes place months after the first, by which time all the available backups will only contain encrypted data, which cannot be read without having access to the private key.
It is unclear how widespread RansomWeb is. High-Tech Bridge mentions at least two separate instances of the same kind of attack and there may be many more: businesses tend to be reluctant to report cybercrime. Speaking to Forbes, security consultant Brian Honan says he has worked with SMBs where ransomware was deployed in combination with the destruction of backups.
RansomWeb might not scale as well as normal ransomware, but given that many businesses use the same software for their web applications, and that vulnerabilities are regularly found in such software, it wouldn't be too difficult to target a fairly large number of businesses at once.
Making regular backups remains essential, but RansomWeb shows that backups are not enough: monitoring what happens on your server, and patching vulnerabilities as they are discovered, is just as important.

Posted on 02 February 2015 by Martijn Grooten
Latest posts:
Today, we publish the VB2018 paper by Qihoo 360 researchers Ya Liu and Hui Wang, on extracting data from variants of the Mirai botnet to classify and track variants.
2018 has seen an increase in the variety of botnets living on the Internet of Things - such as Hide'N'Seek, which is notable for its use of peer-to-peer for command-and-control communication. Today, we publish the VB2018 paper by Bitdefender…
In a new paper, Avast researchers Jan Sirmer and Adolf Streda look at how a spam campaign sent via the Necurs botnet was delivering the Flawed Ammyy RAT. As well as publishing the paper, we have also released the video of the reseachers' VB2018…
Today we have published the video of the VB2018 presentation by Andrew Brandt (Sophos) on the SamSam ransomware, which became hot news following the indictment of its two suspected authors yesterday.
Today, we publish the video of the VB2018 presentation by CitizenLab researchers Masashi Nishihata and John Scott Railton, on threats faced by civil society.