Paper: On the beat
Posted by Virus Bulletin on May 22, 2015
Kevin Williams looks back at UK law enforcement successes at combating cybercrime.
In a recent Throwback Thursday article, we looked back at the sentencing of self-confessed virus writer Christopher Pile almost 20 years ago. Pile was the first person in the UK to be given a custodial sentence for writing and distributing computer viruses.
He was, of course, not the last. Today, we publish an article by Kevin Williams of TC-UK, who looks back at a number of successes of the UK's Police Central eCrime Unit (PCeU), which he helped set up in 2008. The PCeU's investigations led to the arrest of several individuals involved in computer crime and, as part of international operations involving security firms and foreign law enforcement agencies, the takedown of a number of botnets.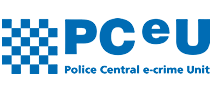 In 2013, the PCeU merged into the National Cyber Crime Unit (NCCU), which is part of the National Crime Agency (NCA).
You can read the paper here in HTML format or here as a PDF. Remember that all content published by Virus Bulletin can be read free of charge, with no registration required.
Kevin recently joined TC-UK which, unlike its sister company Team Cymru, is based in the UK. Check out our jobs section for a number of vacancies at the company.

Posted on 22 May 2015 by Martijn Grooten
Latest posts:
A Necurs pump-and-dump spam campaign pushing the lesser known Swisscoin botnet is mostly background noise for the Internet.
A 28-year old man from Ohio has been arrested on suspicion of having created the mysterious FruitFly malware that targeted macOS and used it to spy on its victims.
At the start of the new year, Virus Bulletin looks back at the threats seen in the 2017 and at the security products that are available to help mitigate them.
Spamhaus's annual report on botnet activity shows that botherders tend to use popular, legitimate hosting providers, domain registrars and top-level domains when setting up command-and-control servers.
As tech support scammers continue to target the computer illiterate through cold calling, VB's Martijn Grooten uses his own experience to share some advice on how to investigate such scams.