Paper: On the beat
Posted by Virus Bulletin on May 22, 2015
Kevin Williams looks back at UK law enforcement successes at combating cybercrime.
In a recent Throwback Thursday article, we looked back at the sentencing of self-confessed virus writer Christopher Pile almost 20 years ago. Pile was the first person in the UK to be given a custodial sentence for writing and distributing computer viruses.
He was, of course, not the last. Today, we publish an article by Kevin Williams of TC-UK, who looks back at a number of successes of the UK's Police Central eCrime Unit (PCeU), which he helped set up in 2008. The PCeU's investigations led to the arrest of several individuals involved in computer crime and, as part of international operations involving security firms and foreign law enforcement agencies, the takedown of a number of botnets.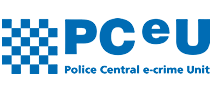 In 2013, the PCeU merged into the National Cyber Crime Unit (NCCU), which is part of the National Crime Agency (NCA).
You can read the paper here in HTML format or here as a PDF. Remember that all content published by Virus Bulletin can be read free of charge, with no registration required.
Kevin recently joined TC-UK which, unlike its sister company Team Cymru, is based in the UK. Check out our jobs section for a number of vacancies at the company.

Posted on 22 May 2015 by Martijn Grooten
Latest posts:
In a new paper, F5 researchers Aditya K Sood and Rohit Chaturvedi present a 360 analysis of Collector-stealer, a Russian-origin credential and information extractor.
VB has made all VB2021 localhost presentations available on the VB YouTube channel, so you can now watch - and share - any part of the conference freely and without registration.
VB2021 localhost - VB's second virtual conference - took place last week, but you can still watch all the presentations.
The call for last-minute papers for VB2021 localhost is now open. Submit before 20 August to have your paper considered for one of the slots reserved for 'hot' research!
Kurt Natvig explains how he recompiled malicious VBA macro code to valid harmless Python 3.x code.