Throwback Thursday: When Love came to Town
Posted by Virus Bulletin on May 7, 2015
Once again this Throwback Thursday, we bring you not one but two (related) pieces from the archives as VB heads back to 2000 in the week of the 15th anniversary of the LoveLetter virus.
On 4 May 2000, VBS/LoveLetter.A, also known as LovLet, ILOVEYOU and Love Bug, wreaked havoc across the globe and pushed the anti-virus industry to new limits.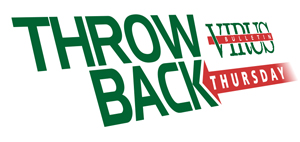 The virus, which sent an email to every entry in the infected user's address book, was far from subtle, but its social engineering was powerful: who could resist the temptation to open an email whose subject was 'I love you' and whose attachment was tantalisingly named 'LOVE-LETTER-FOR-YOU.TXT.vbs'? Seemingly few people could resist — but in fairness to the computer users of 2000, LoveLetter arrived at a time before we had all learned that we should treat unsolicited emails with caution.
Within a few days, the virus had received massive publicity and yet still people clicked the attachment, spreading the infection further. It was 4 May, though, that really stress-tested the industry — AV vendor and information websites were unavailable for much of the day, tech support lines were jammed, and any downloads that could be accessed were painfully slow.
In June 2000, Joe Wells reflected on the day the industry failed to protect many of those who depended on it, while Nick FitzGerald brought us a full analysis of the virus that crippled businesses worldwide and caused strife for AV researchers.
Read Joe Wells' article here in HTML-format, or download it here as a PDF; read Nick FitzGerald's analysis here in HTML-format, or download it here as a PDF (no registration or subscription required).

Posted on 7 May 2015 by Helen Martin
Latest posts:
At VB2017 in Madrid, Polish security researcher and journalist Adam Haertlé presented a paper about a very inept persistent threat. Today, we publish both the paper and the recording of Adam's presentation.
The call for papers for VB2018 closes on 18 March, and while we've already received many great submissions, we still want more! Here are five reasons why you should submit a paper this weekend.
We are excited to announce the first six companies to partner with VB2018.
We like to pick good, solid technical talks for the VB conference programme, but good talks don't have to be technical and we welcome less technical submissions just as much.
Partnering with the VB conference links your company to a successful and well-established event, demonstrates your commitment to moving the industry forward, allows you to meet potential clients, be visible to industry peers and build lasting…