Throwback Thursday: Virus Writers
Posted by Virus Bulletin on Jun 11, 2015
This Throwback Thursday, we bring you a series of articles from the archives that looked at virus writers, asking 'who are they?', 'why do they do it?', and other pertinent questions.
Recent years have seen a huge shift in malware writing - gone are the days of script kiddies and the lonely teenager wanting his 15 minutes of fame, to be replaced with serious organized criminal gangs running multi-million-dollar rackets, and now even nation-state-sponsored malware writing. The malware writers of today may still lay low, but one could argue that their motivations have never been clearer. Back in the 90s, though, virus writers were an enigma, with much mystery surrounding their motivations.
Sarah Gordon spent many years researching the whys and wherefores of virus writing, and was one of very few researchers who was able to gain the trust of many virus writers and anti-virus software developers alike. In 1999, she put together a three-part series for VB dealing with the questions she was most often asked about virus writers.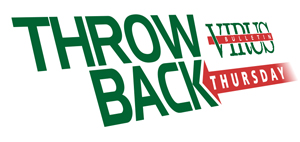 In Part 1, Sarah attempted to explain the inexplicable. Read part one here in HTML-format, or download it here as a PDF.
Part 2 dealt with the question 'How have they changed?' Read part two here in HTML-format, or download it here as a PDF.
Finally, in Part 3 she examined the question that raised the most heated debate of all: 'why do they do it?' Read part three here in HTML-format, or download it here as a PDF (no registration or subscription required).

Posted on 11 June 2015 by Helen Martin
Latest posts:
At VB2018 Sophos researcher Gábor Szappanos provided a detailed overview of Office exploit builders, and looked in particular at the widely exploited CVE-2017-0199. Today we publish his paper and release the video of his presentation.
Today, we release the video of the VB2018 presentation by Check Point researcher Aseel Kayal, who connected the various dots relating to campaigns by the APT-C-23 threat group.
VB calls on organisations and individuals involved in threat intelligence from around the world to participate in next year's Virus Bulletin conference.
Today, we publish the VB2018 paper by Qihoo 360 researchers Ya Liu and Hui Wang, on extracting data from variants of the Mirai botnet to classify and track variants.
2018 has seen an increase in the variety of botnets living on the Internet of Things - such as Hide'N'Seek, which is notable for its use of peer-to-peer for command-and-control communication. Today, we publish the VB2018 paper by Bitdefender…