Call for last-minute papers for VB2015 announced
Posted by Virus Bulletin on Jul 21, 2015
Ten speaking slots waiting to be filled with presentations on 'hot' security topics.
There's never a dull moment in the world of IT security. Whether you think the breach of spyware maker Hacking Team is the most important story of the past few months, that the breach at Ashley Madison was at least as embarrassing for those affected, or you feel that the fact that anti-virus companies were found to be targeted by a piece of sophisticated malware as well as by intelligence agencies directly is a more important story: it's been an interesting few months.
With all of this in the news, we are all the more glad that, just as in previous years, we have set aside a portion of the VB2015 conference programme for 'last-minute papers': presentations dealing with up-to-the-minute specialist topics, with the emphasis on current and emerging ('hot') topics.
We have now opened the call for papers for these slots. The deadline for submissions is 3 September 2015, after which the selection committee will go through the submissions and make the final selection.
Those selected for the last-minute presentations will be notified by email 18 days prior to the start of the conference. One complimentary conference place will be allocated to each last-minute presentation selected. (Where a presentation is submitted by more than one speaker, one free conference place will be allocated, and co-speakers (who must be named at the time of abstract submission) will receive a 50% discount on the conference registration fee.)
Please submit your proposals using our online abstract submission form. And of course, don't hesitate to contact editor@virusbtn.com if you have any questions.
And should you, while thinking about what to submit, feel inspired by a great piece of research performed by someone else, why not nominate it for the Péter Ször Award?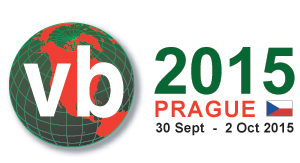 Posted on 21 July 2015 by Martijn Grooten
Latest posts:
If you are considering submitting a proposal for a talk to VB2018 and you're not familiar with the event, you may find it useful to know what kind of people attend the conference.
An unattributed malware attack has disrupted some computer systems of the 2018 Winter Olympics. In 1994, a computer virus also targeted the Winter Olympics.
Thousands of websites, including many sites of government organisations in the UK, the US and Sweden, were recently found to have been serving a cryptocurrency miner. More interesting than the incident itself, though, are the lessons that can be…
An article by security researcher Collin Anderson reopens the debate on whether publishing threat analyses is always in the public interest.
Users of the popular WordPress content management system are urged to manually update their installation to version 4.9.4, as a bug in the previous version broke the ability to automatically install updates.