VB2015: some important information
Posted by Virus Bulletin on Aug 28, 2015
Last-minute papers, steganography competition and foosball tournament.
We're just a little over a month away from the beginning of VB2015, the 25th Virus Bulletin International Conference. If you haven't already registered, why not do so now?
Whether you have already registered or are thinking of doing so, there are some important things that are worth knowing about the event.
Call for last-minute papers
First, there is the call for last-minute papers. The ten slots set aside in the programme for 'last-minute' papers are indended for talks on current and emerging ('hot') topics. We are now seeking proposals for those speaking sessions.
The deadline for last-minute paper proposals is Thursday 3 September. The selection committee will act very quickly and we plan to let those selected know on the morning (European time) of Tuesday 8 September (a little more than three weeks before the start of the event).
Those selected are asked to give a 30-minute talk on Thursday 1 October — since these sessions are chosen so close to the event, we don't ask for a written paper for the last-minute presentations. We do, however, give speakers a free ticket for the conference!
Steganoprague
If you've already registered for the conference and you like a bit of a puzzle, do have a look at 'Steganoprague': a two-part competition involving steganography, the first part of which is played prior to the conference. The competition is open to individuals and/or teams, but to be in the running for the prize, competitors must be registered delegates of VB2015.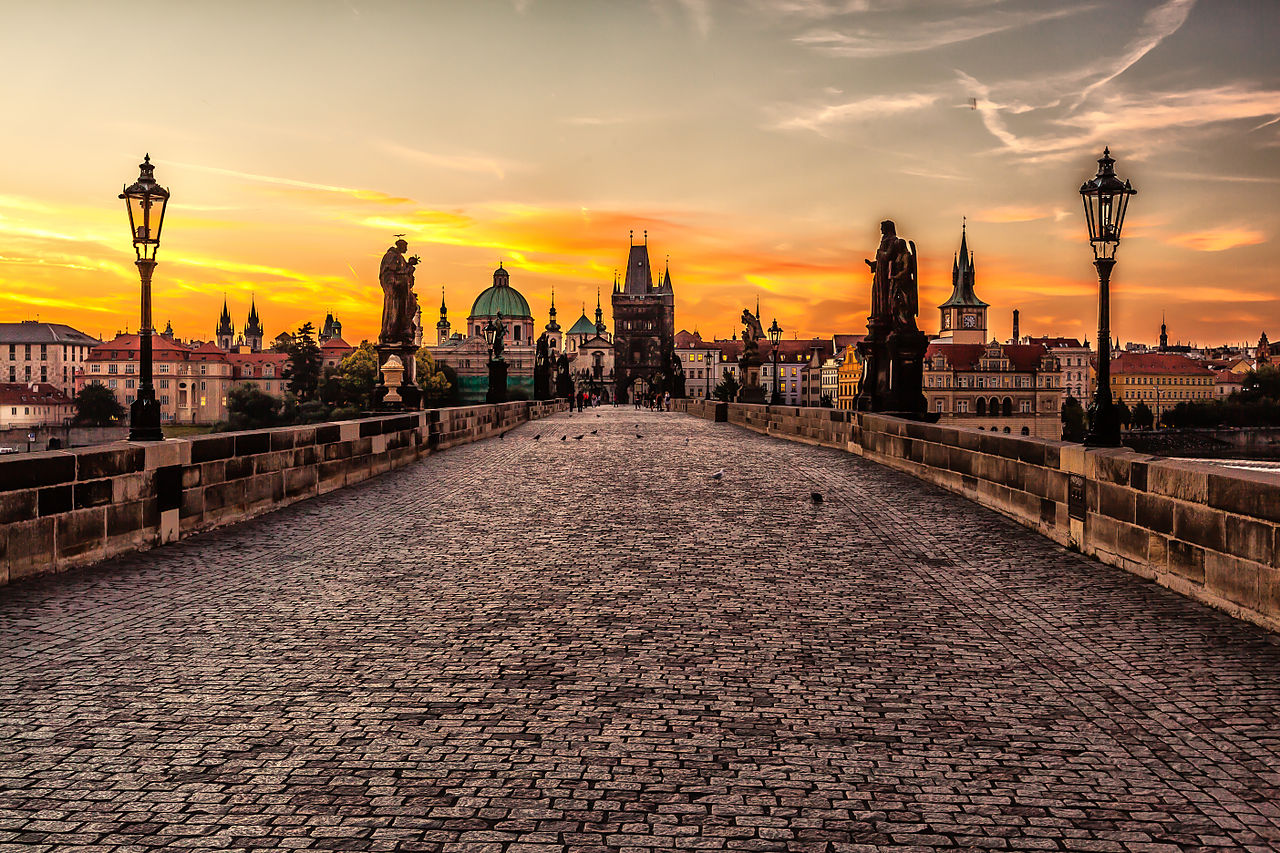 Charles Bridge in Prague, the image used as a basis for the "Steganoprague" puzzle. Photo by Valerii Tkachenko, from Wikimedia Commons, released under the CC-BY-2.0 licence.
Foosball
Perhaps your idea of having fun doesn't always include zeros and ones — in which case you might want to enter into the hotly contended VB2015 foosball (table football) tournament, hosted by G Data. The matches promise to be exciting, closely fought and adrenaline-filled and will stretch the teams to their technical and mental limits!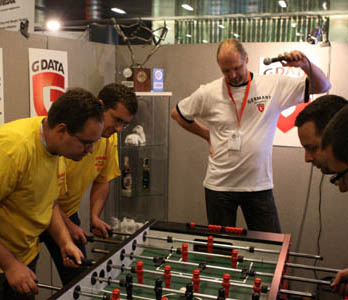 Programme
Regardless of whether you submit a last-minute paper, take part in the competition or form a foosball team, we hope you'll join us in Prague. After all, besides all the fringe events, the programme — which includes 38 papers on a wide range of security topics, from drones to elephants — is no doubt the best advertisement for the conference. But should you need to convince your budget holder, we have put together a list of reasons to attend on a separate page.
Make sure you follow us on Twitter or Facebook for the latest updates or email us at conference@virusbtn.com if you have any questions.
We look forward to seeing you in Prague!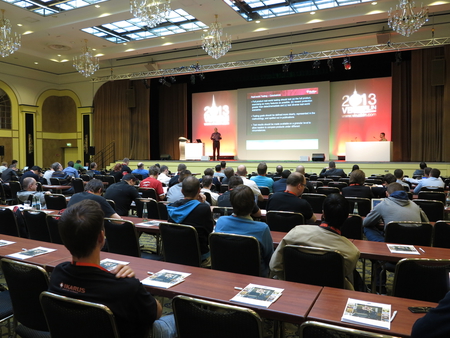 Posted on 28 August 2015 by
Martijn Grooten
Latest posts:
Today, we publish the video of the VB2018 presentation by CSIS researchers Benoît Ancel and Aleksejs Kuprins, who looked at a rather dubious seller of government spyware, described by someone else operating in the same space as a "criminal of the…
Today, we publish the VB2018 paper by Symantec researchers Aishwarya Lonkar and Siddhesh Chandrayan on the security risks that come with WebAssembly.
In 2019, the Virus Bulletin conference is set to return home, with VB2019 taking place in London, UK.
In a guest blog post, Kaspersky Lab's Anton Shingarev considers the case for increasing transparency in cybersecurity.
Workshops make their VB Conference debut during VB2018, giving delegates the opportunity to learn the basics of kernel-level malware analysis, Android reverse-engineering and artificial intelligence.