Throwback Thursday: Legal attempts to reduce spam. A UK perspective
Posted by Virus Bulletin on Nov 19, 2015
This Throwback Thursday, we turn the clock back to November 2003, when spam was such a hot topic that VB decided to launch a dedicated 'VB Spam Supplement'.
While, today, spam is a problem that is generally very well mitigated, 12 years ago it was a subject of growing concern and was becoming of increasing interest to the AV industry, with a veritable stampede of AV vendors rushing to bring anti-spam solutions to market alongside their anti-virus products.
With volumes of unsolicited email growing almost by the day, there was great interest in the ways in which users were affected by it, so in November 2003, VB decided to launch the 'VB Spam Supplement', a section of Virus Bulletin magazine that would be dedicated to news and articles on spam and anti-spam techniques.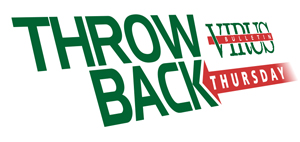 In the first edition of the VB Spam Supplement, we heard that the ratio of spam to non-spam messages had recently exceeded the 50% mark — representing a huge 40.6% increase over the preceding 12 months. Meanwhile, in the first Spam Supplement feature, anti-spam software engineer Martin Lee summarized from a UK perspective the various legislative attempts to ban the abuse of email by law, concluding that, while legislation can assist in identifying clearly what is and what is not acceptable, "ultimately, while there is money to be made through the sending of spam, this is not a problem that is going to go away any time soon".
Martin Lee's article can be read here in HTML-format, or downloaded here as a PDF.

Posted on 19 November 2015 by Helen Martin
Latest posts:
Today we publish the VB2018 paper and video by ESET researcher Filip Kafka, who looked at the new malware by Hacking Team, after the company had recovered from the 2015 breach.
We see a lot of spam in the VBSpam test lab, and we also see how well such emails are being blocked by email security products. Worryingly, it is often the emails with a malicious attachment or a phishing link that are most likely to be missed.
Mydoom turns 15 this month, and is still being seen in email attachments. This Throwback Thursday we look back to March 2004, when Gabor Szappanos tracked the rise of W32/Mydoom.
Have you analysed a new online threat? Do you know a new way to defend against such threats? Are you tasked with securing systems and fending off attacks? The call for papers for VB2019 is now open and we want to hear from you!
Today, we publish a VB2018 paper by Google researcher Maddie Stone in which she looks at one of the most interesting anti-analysis native libraries in the Android ecosystem. We also release the recording of Maddie's presentation.