Throwback Thursday: I say Virus, You say Trojan
Posted by Virus Bulletin on Jan 14, 2016
This Throwback Thursday, VB heads back to 1998 — a time when anti-virus vendors avoided tackling non-replicating trojans, worms, jokes and corrupted files.
Today, the idea of security vendors not tackling trojans or other forms of malware seems absurd, yet back in the 90s, anti-virus vendors argued that because, by definition, they developed anti-virus, and not anti-trojan or anti-malware software, it was not in their remit to devote their attention anything other than viruses.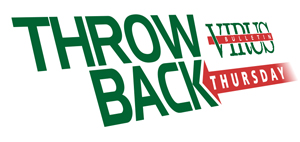 In January 1998, VB's then Technical Editor Jakub Kaminski penned an editorial piece looking at the importance, given this situation, of language and classification and of being able to reach an agreement on the definitions of a virus, a trojan, etc. — especially with the advent of pieces of malware for which there were more than enough reasons to categorize at least some of them as viruses, yet at the same time, also legitimate arguments to classify them as trojans or even worms. While anti-virus researchers generally felt strongly about wanting to do things right and not compromising their principles, Jakub argued that, sometimes, adhering to one's principles makes it difficult to provide the clear answers and simple solutions required by users.
Read Jakub's editorial here in HTML-format, or download it here as a PDF.

Posted on 14 January 2016 by Helen Martin
Latest posts:
We publish Aditya K. Sood's VB2016 paper on the use of iframe injectors by cybercriminals to deliver drive-by downloads.
An interview with VB2016's keynote speaker Christine Whalley - Director, Governance and IT Risk Management at Pfizer
In 1999, Christine Orshesky described how one large organization decided to find out how and where the viruses within it were being obtained so it could do more to protect its networks.
At VB2016, two talks will discuss mistakes made by malware authors in cryptographic implementations. Ben Herzog and Yaniv Balmas will present a paper in which they look at a number of these mistakes, while Malwarebytes researcher hasherezade will…
Next month at VB2016, HPE Security's Oleg Petrovsky will speak about attacks on GPS. We conducted a short interview with Oleg and asked him about GPS, about the conference, and about his ultimate dinner party.