Throwback Thursday: I say Virus, You say Trojan
Posted by Virus Bulletin on Jan 14, 2016
This Throwback Thursday, VB heads back to 1998 — a time when anti-virus vendors avoided tackling non-replicating trojans, worms, jokes and corrupted files.
Today, the idea of security vendors not tackling trojans or other forms of malware seems absurd, yet back in the 90s, anti-virus vendors argued that because, by definition, they developed anti-virus, and not anti-trojan or anti-malware software, it was not in their remit to devote their attention anything other than viruses.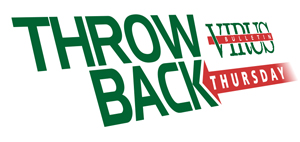 In January 1998, VB's then Technical Editor Jakub Kaminski penned an editorial piece looking at the importance, given this situation, of language and classification and of being able to reach an agreement on the definitions of a virus, a trojan, etc. — especially with the advent of pieces of malware for which there were more than enough reasons to categorize at least some of them as viruses, yet at the same time, also legitimate arguments to classify them as trojans or even worms. While anti-virus researchers generally felt strongly about wanting to do things right and not compromising their principles, Jakub argued that, sometimes, adhering to one's principles makes it difficult to provide the clear answers and simple solutions required by users.
Read Jakub's editorial here in HTML-format, or download it here as a PDF.

Posted on 14 January 2016 by Helen Martin
Latest posts:
In 2001, 'Code Red' caused White House administrators to change the IP address of the official White House website, and even penetrated Microsoft's own IIS servers.
A new paper by FireEye researcher Ankit Anubhav provides an overview of evasion techniques applied by recently discovered malware.
Recently, ESET researchers uncovered a new espionage toolkit targeting targeting Central and Eastern Europe. They provide some details in a guest post.
Anti-virus vendor Avast has announced the acquisition of its rival AVG for 1.3 billion US dollars.
Passwords have long been a weak point in the security chain, despite efforts to encourage users to pick strong ones. 13 years ago, Martin Overton wrote an article highlighting the weakness and explaining why it is the human element that presents the…