Throwback Thursday: Viruses on the Internet
Posted by Helen Martin on Feb 25, 2016
This Throwback Thursday VB heads back to 1996 when VB published a report on the state of viruses on the Internet.
In the mid-1990s, long before the days of driveby downloads and exploit kits, the main source of viruses on the Internet was virus sites - indeed, in 1995, the NCSA, together with a number of anti-virus companies, sponsored a "let's get rid of Internet virus sites!" campaign.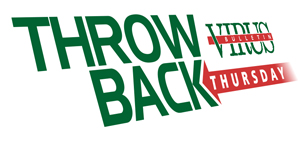 When, in 1996, Sarah Gordon started to research an article for Virus Bulletin she found 2,000 matches on the Internet for 'computer' and 'virus' (or 'virii', as their distributors were fond of calling them).
In the August 1996 issue of Virus Bulletin, Sarah presented the results of her research into viruses on the Internet, predicting that our increased reliance on the Internet for communication, and the retrieval of information from untrusted systems, would bring more cases of point-and-click giving users new viruses of many types, including those which take advantage of existing security holes in insecure applications.
The full report can be read here in HTML format or downloaded here as a PDF.
Latest posts:
At VB2018, Google researcher Maddie Stone will present an analysis of the multi-layered 'WeddingCake' anti-analysis library used by many Android malware families.
At VB2018, Malwarebytes researcher Jérôme Segura will discuss the rise of drive-by cryptocurrency mining, explaining how it works and putting it in the broader context of changes in the cybercrime landscape.
A research paper by AhnLab researcher Minseok Cha looks at the activities of the Red Eyes threat group (also known as Group 123 and APT 37), whose targets include North Korean defectors, as well as journalists and human rights defenders focused on…
We are very excited to announce a special summit, as part of VB2018, that will be dedicated to all aspects of threat intelligence.
An industry approach for defining and detecting unwanted software to be presented and discussed at the Virus Bulletin conference.