Throwback Thursday: Viruses on the Internet
Posted by Helen Martin on Feb 25, 2016
This Throwback Thursday VB heads back to 1996 when VB published a report on the state of viruses on the Internet.
In the mid-1990s, long before the days of driveby downloads and exploit kits, the main source of viruses on the Internet was virus sites - indeed, in 1995, the NCSA, together with a number of anti-virus companies, sponsored a "let's get rid of Internet virus sites!" campaign.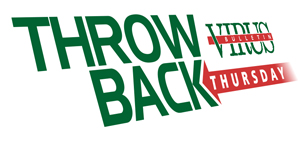 When, in 1996, Sarah Gordon started to research an article for Virus Bulletin she found 2,000 matches on the Internet for 'computer' and 'virus' (or 'virii', as their distributors were fond of calling them).
In the August 1996 issue of Virus Bulletin, Sarah presented the results of her research into viruses on the Internet, predicting that our increased reliance on the Internet for communication, and the retrieval of information from untrusted systems, would bring more cases of point-and-click giving users new viruses of many types, including those which take advantage of existing security holes in insecure applications.
The full report can be read here in HTML format or downloaded here as a PDF.
Latest posts:
Virus Bulletin is seeking nominations for the sixth annual Péter Szőr Award.
New additions to the VB2019 conference programme include a closing keynote address from Thinkst duo Haroon Meer and Adrian Sanabria and a talk on attacks against payment systems.
Virus Bulletin is excited to announce that, thanks to generous sponsorship from Google Android, we are able to offer 20 free tickets to students who want to attend VB2019.
The Lazarus Group, generally linked to the North Korean government, is one of the most notorious threat groups seen in recent years. At VB2018 ESET researchers Peter Kálnai and Michal Poslušný presented a paper looking at the group's various…
Virus Bulletin is proud to sponsor this year's BSides London conference, which will take place next week, and we have a number of tickets to give away.