Throwback Thursday: Hash Woes
Posted by Helen Martin on Mar 10, 2016
Just last week, VB Editor Martijn Grooten addressed an audience at the RSA Conference in San Francisco on the topic of cryptographic protocols that have supposedly been broken in recent years, including the SHA-1 hash function which is considered all but broken.
Back in 2004, the entire crypto community was abuzz with the astonishing news that a group of Chinese researchers had demonstrated a hash collision in the widely used MD5 hash function.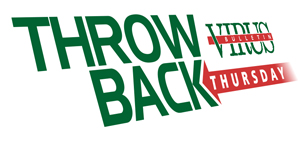 In October 2004, VB's Technical Editor, Morton Swimmer, and his colleague Jonathan Poritz took a closer look at the situation, providing a background to the use of hash functions, the breaking of MD4 and the downfall of MD5, and considering what lessons could be drawn from the incident.
Interestingly, they did suggest that "applications like SSL may [...] be secure enough" against collision attacks, because creating a fake but valid certificate is many times more complicated than creating a collision. A fake SSL certificate was successfully created during the Chaos Communication Congress in 2008 and in 2012 it was found that the Flame malware had used this to fake Microsoft's digital signature.
The full 'Hash Woes' report can be read here in HTML format or downloaded here as a PDF.
Latest posts:
In a new paper, F5 researchers Aditya K Sood and Rohit Chaturvedi present a 360 analysis of Collector-stealer, a Russian-origin credential and information extractor.
VB has made all VB2021 localhost presentations available on the VB YouTube channel, so you can now watch - and share - any part of the conference freely and without registration.
VB2021 localhost - VB's second virtual conference - took place last week, but you can still watch all the presentations.
The call for last-minute papers for VB2021 localhost is now open. Submit before 20 August to have your paper considered for one of the slots reserved for 'hot' research!
Kurt Natvig explains how he recompiled malicious VBA macro code to valid harmless Python 3.x code.