VB2016 Call for Papers Deadline
Posted by Martijn Grooten on Mar 18, 2016
If you read our blog or follow us on social media, you can't have missed the fact that the deadline for submissions for VB2016 is 18 March. That's today!
If you haven't submitted a proposal yet, it's not too late — you can read the call for papers here or go directly to the abstract submission page here. Or, if you still have some questions about the CFP, you can find answers to those in a set of FAQs we posted last week.
The VB conference is known for its strict adherence to deadlines, which helps us run the programme on time. We follow the same principle when it comes to paper submission deadlines, but in this case we are a fraction more lenient: the call for papers won't close until 7am GMT on Monday (21st March), thus giving you the chance to make changes to your submission during the weekend should you need to.
We have already received lots of interesting submissions, so it won't suffice for your proposal just to be good: it actually has to be better than most of the others to convince the selection committee.
As in previous years, there will be a call for last-minute papers later in the year, but this really focuses on hot, last-minute research.
We plan to publish the programme in the first week of April, which is when we'll also open registrations.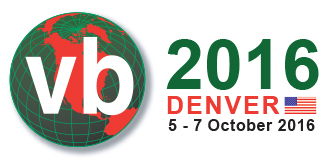 Latest posts:
The UK's National Cyber Security Centre (NCSC) has provided helpful and practical advice on preventing and detecting lateral movement by an attacker within a network.
If you are considering submitting a proposal for a talk to VB2018 and you're not familiar with the event, you may find it useful to know what kind of people attend the conference.
An unattributed malware attack has disrupted some computer systems of the 2018 Winter Olympics. In 1994, a computer virus also targeted the Winter Olympics.
Thousands of websites, including many sites of government organisations in the UK, the US and Sweden, were recently found to have been serving a cryptocurrency miner. More interesting than the incident itself, though, are the lessons that can be…
An article by security researcher Collin Anderson reopens the debate on whether publishing threat analyses is always in the public interest.