Throwback Thursday: The Number of the Beasts
Posted by Helen Martin on Apr 7, 2016
The Virus Bulletin Virus Prevalence Table, which ran from 1992 until 2013, gave users a regular snapshot of what was really going on in the virus (and later malware) world, each month recording the number of incidents of each virus reported to VB in the preceding month.
In August 2000, Denis Zenkin, a self-confessed virus prevalence table junkie, shared his findings following a study of the virus prevalence tables over the preceding few years, allowing him to determine the top ten viruses of the period, the top viruses by type, and the viruses of the year.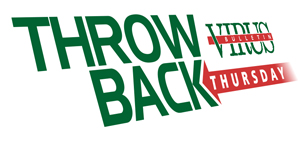 Denis found that, in August 2000, macro viruses were still holding the number one spot in the world's virus charts — but that they were gradually losing their dominance to worm-style viruses. From his analysis, Denis predicted that, together with worms written in script languages, macro viruses would be the major threat to both individual and corporate users in the future.
The article can be read here in HTML-format, or downloaded here as a PDF.
Latest posts:
The 68-byte EICAR test file plays as important a role today as it did 19 years ago. In this week's Throwback Thursday we look back at a VB99 conference paper in which Randy Abrams described how this 'miracle tool' worked and how it could be used.
A new piece of cryptocurrency-mining malware on macOS has been found to use the popular XMRig miner.
CDN provider Cloudflare reports an increase in DDoS attacks targeting layer 7 and focusing on exhausting server resources rather than sending large volumes of data. This fits in a wider trend.
Through fake social media accounts, users were tricked into installing an Android application that was actually a mobile version of the FinFisher spyware.
The Hide'n'Seek IoT botnet has received an update to make its infection persist on infected devices beyond a restart.