A Christmas present for the security community
Posted by Martijn Grooten on Dec 24, 2016
A botnet of Internet-connected cameras causing the largest DDoS ever; the ransomware threat that appears to get worse every day; a state-sponsored hacker group that attempted to influence a foreign election. 2016 has been quite a year for computer security.
But that's only half of the story. 2016 also saw many researchers analysing the threats, many vendors building products to mitigate them, and many collaborative efforts to improve security for everyone.
It is this latter part that we tend to focus on at Virus Bulletin, and while we don't know what 2017 will have in store for security, we can at least be certain that these attempts to make the world more secure will continue. As we have done for the past 27 years, we will continue to report on these trends, to check whether security products live up to the claims their developers make about them, and to facilitate the research done by great researchers from around the world.
To encourage that research, and as a Christmas present for the security community, we have uploaded all remaining papers and videos from the VB2015 conference, which took place in Prague almost 15 months ago. You can find them all linked from the VB2015 programme.
(Please note: not all presentations were filmed and not all presentations included a written paper; moreover in a few instances, we were asked not to publish the papers and videos. Some papers are available as a HTML page, while others are available in PDF.)
The VB team wish you happy holidays and all the best for 2017! See you in Madrid!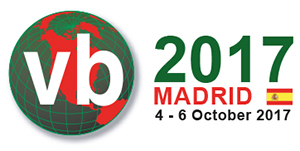 Latest posts:
As has become tradition, VB2017 will once again see a security industry table football tournament. Register your team now for some great fun and adrenaline-filled matches in between sessions in Madrid!
Greater Manchester Police is one of many organizations still running Windows XP on some of its systems. This is bad practice, but the case against running XP is far more subtle than we often pretend it is.
Researchers from ESET have found a new way in which the FinSpy/FinFisher 'government spyware' can infect users, details of which they will present at VB2017 in Madrid.
Activity monitoring by security products in general, and HTTPS traffic inspection in particular, are sensitive issues in the security community. There is a time and a place for them, VB's Martijn Grooten argues, but only when they are done right.
We preview the VB2017 paper by Fortinet researcher Axelle Apvrille, in which she looks at some less obvious tools for reverse engineering Android malware.