More on the Moose botnet at Botconf
Posted by Martijn Grooten on Dec 2, 2016
This week, several members of the Virus Bulletin team are attending Botconf 2016 in Lyon, France. Security conferences provide good opportunities to meet fellow researchers and to learn about new trends and developments, but it also interesting to see a continuation of previously presented research.
At this year's Botconf, GoSecure researchers Masarah Paquet-Clouston and Olivier Bilodeau presented their research on the Moose botnet, which Olivier Bilodeau previously spoke about at VB2015 (at the time working for ESET).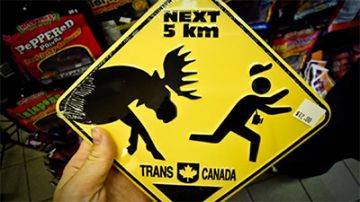 The Moose botnet consists entirely of routers and is used to create fake social media accounts, which are then used to sell followers and appreciations, especially on Instragram. At Botconf, the researchers showed how this was almost the perfect cybercrime: it makes the botherders a pretty good amount of money, while the fact that there are no direct victims helps them stay under the radar of law enforcement.
We thought it was a good opportunity to upload the video of Olivier's VB2015 presentation to our YouTube channel.
Latest posts:
VB2019 Platinum partner Reason Cybersecurity presents a threat analysis report on the Save Yourself malware.
In a guest blog post VB2019 Platinum partner Reason Cybersecurity looks to the future of threat intelligence.
In a guest blog post VB2019 Silver partner Intezer outlines the importance of paying attention to Linux threats.
On Monday, the infamous Emotet malware resumed its spam campaign to spread the latest version of the malware. As before, the malware successfully bypasses many email security products.
Security researcher Paul Baccas reviews Eddy Willems' book 'Cyberdanger'.