Throwback Thursday: A troubled world
Posted by Helen Martin on Feb 9, 2017
In early 1991, the world was a troubled place – President George H. W. Bush had just announced the start of military Operation Desert Storm and conflict and violence were being reported globally on a daily basis. With this as a backdrop, the world of "indiscriminate" computer viruses which "victimise in a random and unpredictable manner" seemed relatively trivial to then Editor of VB, Edward Wilding, who, for this reason, suggested shelving references to the 'computer virus war' or '[cyber] warfare'.
In an editorial piece for VB, while hinting at greater, more destructive possibilities for the use of malware, Edward Wilding called for virus writers to take responsibility for their actions: "The people who develop and propagate viruses should, at the very least, realise that they are responsible for impeding other peoples' freedom, creativity and progress indiscriminately."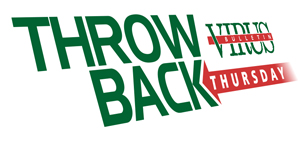 Today, the world is still a troubled place, with conflict, violence and uncertainty pervading in far too many corners of the globe. However, we are now also aware of the fact that malware really can be used in warfare, with governments known to have colluded on pieces of code designed to infiltrate industrial infrastructure and cause damage and disruption in other nations.
Actual cyber warfare, combined with the high-value industry that malware has become (estimated costs to the global economy running to billions of dollars), make the threat landscape very different from the one VB's editor wrote about 26 years ago, and we now face some very different challenges. Nevertheless, his sage words still ring true: "every responsible course of action by every individual, whatever his particular field of interest or knowledge, serves to lessen the world's problems in some small but significant way".
Read Edward's observations here in HTML-format, or download the article here as a PDF.
Latest posts:
In a new paper, F5 researchers Aditya K Sood and Rohit Chaturvedi present a 360 analysis of Collector-stealer, a Russian-origin credential and information extractor.
VB has made all VB2021 localhost presentations available on the VB YouTube channel, so you can now watch - and share - any part of the conference freely and without registration.
VB2021 localhost - VB's second virtual conference - took place last week, but you can still watch all the presentations.
The call for last-minute papers for VB2021 localhost is now open. Submit before 20 August to have your paper considered for one of the slots reserved for 'hot' research!
Kurt Natvig explains how he recompiled malicious VBA macro code to valid harmless Python 3.x code.