VB2016 video: Getting duped: piggybacking on webcam streams for surreptitious recordings
Posted by Martijn Grooten on Feb 10, 2017
If you are going to be at RSA in San Francisco next week, we highly recommend you attend Patrick Wardle's talk on OS X malware in 2016 – not just because it is important for Mac users to know that they too can fall victim to malware, but also because Patrick is an excellent speaker.
We know, because we have been lucky enough to have him speak at several VB conferences, most recently at VB2016 in Denver where Patrick, who is Director of Research at Synack, presented a last-minute paper on the possibilities of Mac malware recording the user via the webcam. Patrick looked at some 'webcam-aware' malware samples, and also discussed a new way for malware to covertly record a user-initiated video session.
He also shared his 'OverSight' tool that can help users detect 'secondary' processes attempting to access an existing OS X video session. Like all of Patrick's detection tools, it is freely available from his Objective See website.
Today, we have uploaded the video of Patrick's VB2016 presentation: 
If you are interested in Mac malware, why not read the Virus Bulletin article Patrick wrote in 2015, in which he warned about the possibility of dylib hijacking on OS X, or read a blog post he wrote on his own site this week on the first in-the-wild example of social-engineering macro malware for OS X.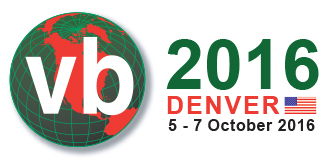 Latest posts:
Google has made a subtle change to its Chrome browser, banning the inline installation of new extensions, thus making it harder for malware authors to trick users into unwittingly installing malicious extensions.
We publish a paper by researchers from Quick Heal Security Labs in India, who study the EternalBlue and DoublePulsar exploits in full detail.
Several VB2018 papers deal explicitly or implicitly with threats that have been attributed to North Korean actors.
The domain of the little-used SpamCannibal DNS blacklist had expired, resulting in it effectively listing every single IP address.
Researchers at IBM X-Force have discovered MnuBot, a banking trojan targeting users in Brazil, which is noteworthy for using SQL Server for command and control communication.