VB2016 video: Getting duped: piggybacking on webcam streams for surreptitious recordings
Posted by Martijn Grooten on Feb 10, 2017
If you are going to be at RSA in San Francisco next week, we highly recommend you attend Patrick Wardle's talk on OS X malware in 2016 – not just because it is important for Mac users to know that they too can fall victim to malware, but also because Patrick is an excellent speaker.
We know, because we have been lucky enough to have him speak at several VB conferences, most recently at VB2016 in Denver where Patrick, who is Director of Research at Synack, presented a last-minute paper on the possibilities of Mac malware recording the user via the webcam. Patrick looked at some 'webcam-aware' malware samples, and also discussed a new way for malware to covertly record a user-initiated video session.
He also shared his 'OverSight' tool that can help users detect 'secondary' processes attempting to access an existing OS X video session. Like all of Patrick's detection tools, it is freely available from his Objective See website.
Today, we have uploaded the video of Patrick's VB2016 presentation: 
If you are interested in Mac malware, why not read the Virus Bulletin article Patrick wrote in 2015, in which he warned about the possibility of dylib hijacking on OS X, or read a blog post he wrote on his own site this week on the first in-the-wild example of social-engineering macro malware for OS X.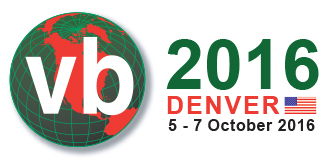 Latest posts:
In the second part of this two-part blog series, we look at five more memorable Virus Bulletin conference presentations.
With the VB2017 Call for Papers out, here are five tips to increase your chances of getting your submission accepted.
Following the arrest of WannaCry hero Marcus Hutchings, suggestions have been made that he was behind the WannaCry malware itself, and that he inserted the kill switch to make himself a hero. This seems highly unlikely.
In a two-part blog post series, we look back at ten memorable VB conference presentations from the past ten years.
The authors of the Trickbot banking trojan seem to have taken note of the use of SMB by WannaCry and (Not)Petya and have added an (experimental) module that uses SMB for lateral movement.