VB2017: What is happening in the threat landscape and what are we doing against it? Submit a proposal in the VB2017 CFP!
Posted by Martijn Grooten on Feb 20, 2017
There are four weeks (minus one day) until the Call for Papers for VB2017 closes. The Virus Bulletin International Conference is one of the longest running and most prestigious security conferences in the world. It is also one of the most international, attracting speakers and attendees from all over the world. It is a place where contacts are made that lead to great research and fruitful cooperation between individuals and organisations.
It is also where people present their high-quality research. Have you analysed a new piece of malware? Investigated a threat actor? Tracked a long-running campaign? Then we'd like to heard from you.
Or maybe you've found a new way of detecting and fighting such malware. Whether it is a tool that you've made available to the community, a new way to test the efficacy of products, or a way to make our systems more secure in the first place, we want to hear from you as well.
We are particularly interested in hearing from those working outside the security industry, whether that's in a government, a company or a non-profit: what kind of threats are you seeing? What are you doing to prevent your users from becoming the victim of the next cyber attack?
The Call for Papers doesn't close until 19 March, but you can go directly to the submission form here. And don't hesitate to contact me (martijn.grooten@virusbulletin.com) if you have any questions, have an idea that doesn't fit the standard format, or just want to talk over your proposal prior to submitting.
Selecting papers for the VB conference is a difficult task every year, as we usually get around four times as many submissions as we need. Please help us make the selection committee's job even harder this year!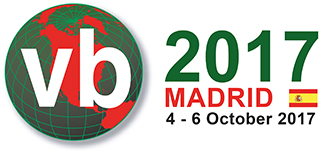 Latest posts:
Researchers from Cisco Talos have found that a recent version of the widely used CCleaner tool installed malware on the machine.
Though ransomware is far more profitable than using a compromised PC to mine bitcoins, the global distribution of malware means that there are many botnets for which mining is the most efficient way to extract money out of a PC.
We preview the VB2017 paper by Julia Karpin and Anna Dorfman (F5 networks), in which they present a tool to decrypt encrypted parts of malware.
We preview the VB2017 paper by Marco Romagna and Niek Jan van den Hout (The Hague University of Applied Sciences), in which they thoroughly analyse the motivations and modus operandy of hacktivists.
Proof-of-concepts for bypasses of security products always sound scary, but how seriously should we take them? VB Editor Martijn Grooten lists three questions one should ask about any such bypass to determine how serious a threat it represents.