Virus Bulletin says a fond farewell to John Hawes
Posted by Martijn Grooten on Mar 31, 2017
Ten years ago, when I joined the very small Virus Bulletin team, the risk of computer viruses accidentally spreading to millions of PCs was still considered very real. Hence my colleague John Hawes, who tested products' detection of such viruses, worked in a sealed-off room elsewhere in the building, without an Internet connection, and behind a door to which only he had the key.
Many people would find themselves terribly unhappy working in such a set-up, but John has always been very easy-going, and he isn't one to mind things – a quality that has stood him in very good stead for his role as a tester, where one has to balance the wishes of one vendor against those of another, and in which one regularly has to deal with participants who feel personally aggrieved by their products' poor performance in a test.
But John isn't just very easy-going. He is also very clever in a charming, non-boastful way, having both a deep understanding of how computers work and ample of hands-on knowledge of tools and programs. When, after a few years at VB, I developed my own test, John helped me a lot with various network issues with which I was struggling.
Still, we hadn't worked together a lot when three years ago, we were asked, with joint responsibility, to take over the reins at VB. As two technical people suddenly finding themselves in management roles, we both found it quite a challenge, but this is exactly why we learned so much from the experience. I feel very grateful to John for having been there on the journey of the past three years.
Today is John's last day at Virus Bulletin and we are all sad to see him go. We will miss his jokes, his anecdotes, his willingness to help, his intellect, and his general good nature.
But I also know that his new role, at AMTSO, is very much made for him. Here, he will be able to combine his thorough understanding of testing with his ability to work with very opinionated people from around the world. As one such opinionated person, I look very much forward to working with him, and all of us at VB wish him every success in his new role.
Cheers John!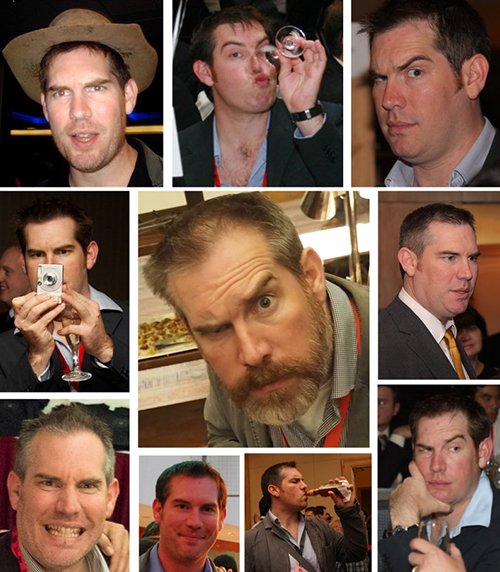 Latest posts:
At VB2017 in Madrid, Polish security researcher and journalist Adam Haertlé presented a paper about a very inept persistent threat. Today, we publish both the paper and the recording of Adam's presentation.
The call for papers for VB2018 closes on 18 March, and while we've already received many great submissions, we still want more! Here are five reasons why you should submit a paper this weekend.
We are excited to announce the first six companies to partner with VB2018.
We like to pick good, solid technical talks for the VB conference programme, but good talks don't have to be technical and we welcome less technical submissions just as much.
Partnering with the VB conference links your company to a successful and well-established event, demonstrates your commitment to moving the industry forward, allows you to meet potential clients, be visible to industry peers and build lasting…