VB2016 paper: Steam stealers: it's all fun and games until someone's account gets hijacked
Posted by Martijn Grooten on Jun 23, 2017
The online games market is huge, and the Steam platform is a huge player in that market. Users registered on the Steam platform use their credit cards to buy content, and willingly provide personal information to and exchange items with other network participants. Rather unsurprisingly, this has not gone unnoticed by cybercriminals, and a while ago they started to target Steam and its often valuable user accounts. Aside from (spear-)phishing, cybercriminals are also using malware variants known as 'Steam stealers' to seek out and harvest users' Steam credentials.
Last year, Kaspersky Lab researcher Santiago Pontiroli and PwC's Bart Parys presented a VB2016 paper analysing the malicious threats faced by Steam users and highlighting how organized criminals are making money with these profitable schemes. Today, we publish the paper in both HTML and PDF format. (Unfortunately, a video of their talk is not available.)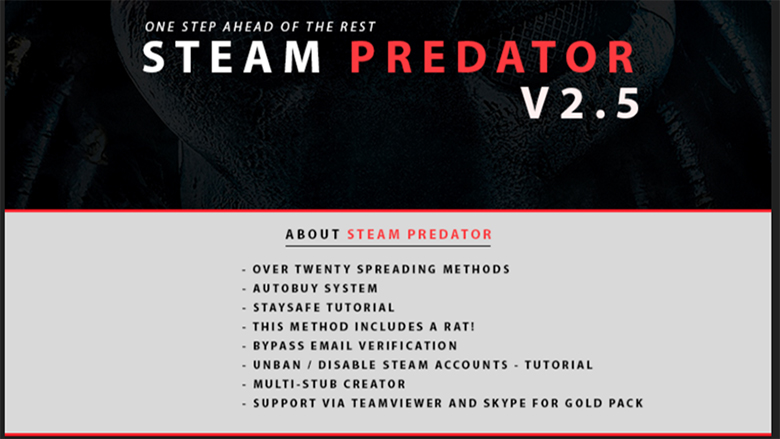 At VB2017 in Madrid, Bart Parys will be back with a look at the threat landscape from a very different perspective, when he will describe the threats faced by a multinational company like PwC. Meanwhile, for those with a particular interest in the area of gaming, another VB2017 paper, by Malwarebytes researcher Chris Boyd, will look at in-game advertisements, another possible threat faced by gamers.
VB2017 takes place 4-6 October in Madrid, Spain. Register before 1 July to receive a 10% Early Bird discount on full-price conference tickets.
Latest posts:
Today, we have published the video of a VB2018 presentation by Kaspersky Lab researchers Kurt Baumgartner and Mike Scott, who looked at the latest activity of the Turla group.
Today we publish the video of the VB2018 presentation by Google researcher Lukasz Siewierski on the Triada Android malware and Google's work with OEMs to remove it from infected devices.
Today, we publish the VB2018 paper by Masarah Paquet-Clouston (GoSecure) who looked at the supply chain behind social media fraud.
Today, we publish the VB2018 paper from Saher Naumaan (BAE Systems) who looks at malware variants that contain a wiper functionality. We also publish the recording of her presentation.
The infamous Emotet trojan has added the capability to steal full email bodies from infected machines, opening the possibilities for more targeted spam and phishing campaigns.