Virus Bulletin to sponsor BSides London
Posted by Martijn Grooten on Jun 1, 2017
When VB'91, the inaugural Virus Bulletin conference, took place (in 1991), there were few security conferences on the scene and there were more virus researchers than computer viruses. These days, there are more security conferences than there were people attending that very first VB conference!
We think this is a great development and we enjoy attending other conferences. We are particularly fond of the BSides events that take place all over the world (next month, for instance, in Myanmar), which bring together local security communities in volunteer-run, but often well organized events. 
With most of Virus Bulletin's core team based in the UK, we will be taking the opportunity to attend BSides London next week. The London conference is one of the oldest and biggest of the BSides events, and one at which I had the honour to speak in 2015. Indeed, this year, Virus Bulletin has signed up to become a Silver sponsor of the BSides London, and we consider it an honour to link our name with the event.
We are very much looking forward both to meeting delegates and to attending the talks. Please do say "hello" if you see us – and look out for the VB2017 flyer in the conference bag (we do, of course, hope to see many of you in Madrid in October, for one of the most international security conference in the world!).
Speaking of which, if you are going to BSides, make sure you catch Jelena Milosevich's talk, in which she will draw on her experience of working in a hospital to talk about building security awareness. Given what WannaCry showed about the state of security within the NHS (and, by implication, in healthcare organizations around the world), this is a very important subject; we are thrilled to have Jelena on the VB2017 programme, where she will also cover this subject.
Here's to a great BSides!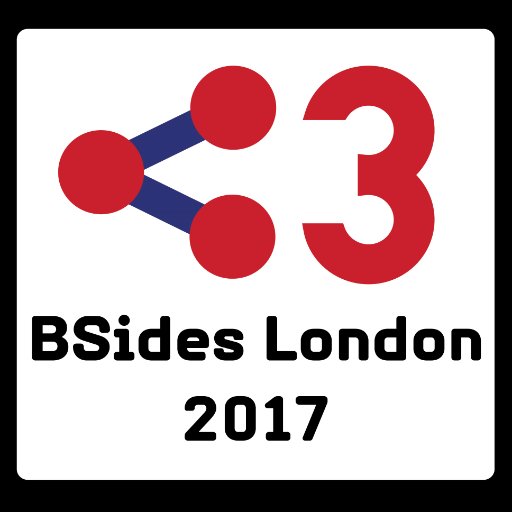 Latest posts:
At VB2019, JPCERT/CC's Shusei Tomonaga and Tomoaki Tani presented a paper on attacks that exploit vulnerabilities in software used only in Japan, using malware that is unique to Japan. Today we publish both their paper and the recording of their…
In a follow-up to a paper presented at VB2019, Prismo Systems researchers Abhishek Singh and Ramesh Mani detail algorithms that can be used to detect SQL injection in stored procedures, persistent cross-site scripting (XSS), and server‑side request…
VB is pleased to reveal the details of an interesting and diverse programme for VB2020, the 30th Virus Bulletin International Conference.
At VB2019 in London, Jamf's Patrick Wardle analysed the WindTail macOS malware used by the WindShift APT group, active in the Middle East. Today we publish both Patrick's paper and the recording of his presentation.
At VB2019 cybercrime journalist and researcher Adam Haertlé presented an analysis of almost 2000 unsolicited responses sent by victims of a malicious email campaign. Today we publish both his paper and the recording of his presentation.