Calling next-gen security researchers: student discount for VB2017 announced
Posted by Martijn Grooten on Jul 7, 2017
Next-gen firewalls, next-gen anti-virus. At Virus Bulletin, we follow the 'next-gen' trends with interest, if only because behind the marketing there is often very interesting technology.
But there is another kind of next-gen that we are even more interested in: next-gen security researchers.
In three months' time, some of the greatest minds in security from around the world will get together for VB2017 in Madrid, Spain. But much as the total amount of knowledge and experience of these people might seem rather daunting, VB2017 is anything but an exclusive event.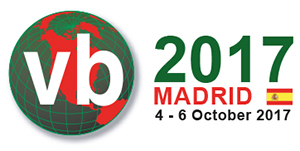 Many of those attending will be relatively new to security, which is great, because the Virus Bulletin conference is an excellent place to learn about the global threat landscape, and about what people are doing to fend off such threats. The conference is also small enough and friendly enough to allow attendees to go up to a speaker after their talk and ask them to explain things a bit more; most will be more than happy to do so.
And because we know most next-gen security researchers don't yet have the budgets of the current generation, we are pleased to announce that for the third year running, we have a limited number of student tickets available for VB2017. For $400 (+VAT), those in full-time education can attend the conference and all social events — that's a discount of almost 79% on full-price tickets! Just send an email to conference@virusbulletin.com and let us know where and what you are studying.
Of course, given the much-discussed security skills-shortage, this also gives the current generation of security professionals an extra reason to attend — on the back of three days of very interesting talks and networking, you may even find a valuable new member for your team.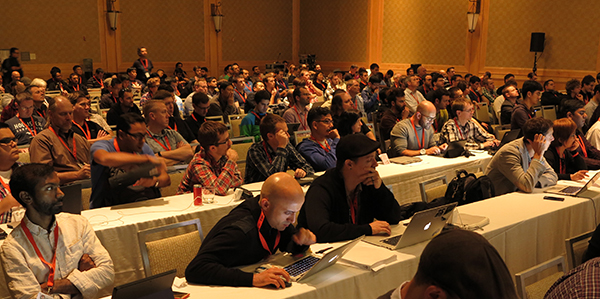 Latest posts:
At VB2017 in Madrid, Polish security researcher and journalist Adam Haertlé presented a paper about a very inept persistent threat. Today, we publish both the paper and the recording of Adam's presentation.
The call for papers for VB2018 closes on 18 March, and while we've already received many great submissions, we still want more! Here are five reasons why you should submit a paper this weekend.
We are excited to announce the first six companies to partner with VB2018.
We like to pick good, solid technical talks for the VB conference programme, but good talks don't have to be technical and we welcome less technical submissions just as much.
Partnering with the VB conference links your company to a successful and well-established event, demonstrates your commitment to moving the industry forward, allows you to meet potential clients, be visible to industry peers and build lasting…