VB2017 call for last-minute papers opened
Posted by Martijn Grooten on Jul 26, 2017
UPDATE 4 Sept 2017: Please note that the call for last-minute papers for VB2017 has now closed.
Virus Bulletin has opened the call for last-minute papers for VB2017.
The VB2017 programme already boasts some 40 talks, with a number of Small Talks to be added very soon. But neither threats nor research stop the moment we publish the conference programme, which means that there will be a lot of material that is simply too new to have made it onto the programme through the original call for papers.
It is for this reason – and for this kind of 'hot' research – that we have set aside 10 speaking slots on the VB2017 programme specifically for 'last-minute' papers that deal with up-to-the-minute material.
Submit a proposal before Sunday 3 September 2017 for a chance to get one of these ten slots!
Competition is likely to be tough: if we were to accept submissions from everyone who in the past few months has emailed to ask about the last-minute papers, we'd have to extend the conference itself until the end of the month! Don't be discouraged by this though: the call for last-minute papers has always been many times oversubscribed, yet past conferences have seen some great talks from experienced and first-time speakers alike.
Presenters of last-minute papers are not required to write a paper, just to deliver an excellent 30-minute presentation on relevant hot research. We aim to notify those whose submissions have been selected within a week of the deadline.
And of course, to make sure you don't miss out on the event, don't forget to register! (Should you be selected as a last-minute presenter, you will receive a refund of your registration fee.)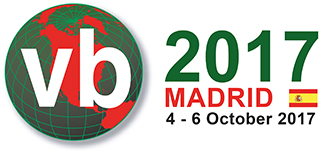 Latest posts:
The Lazarus Group, generally linked to the North Korean government, is one of the most notorious threat groups seen in recent years. At VB2018 ESET researchers Peter Kálnai and Michal Poslušný presented a paper looking at the group's various…
Virus Bulletin is proud to sponsor this year's BSides London conference, which will take place next week, and we have a number of tickets to give away.
We are excited to announce the first 11 companies to partner with VB2019, whose support will help ensure a great event.
A former reporter by profession, Andrew Brandt's curiosity was piqued when he came across what appeared at first glance to be the website of a small-town newspaper based in Illinois, but under scrutiny, things didn't add up. At VB2018 he presented a…
In a new paper published today, independent researcher Nikolaos Tsapakis writes about the possibilities of malware using NTP as a covert communication channel and how to stop this.