VB2017 preview: Consequences of bad security in health care
Posted by Martijn Grooten on Aug 23, 2017
Earlier this month, at the SHA2017 hacking camp, among the professional hackers and security experts, there was one speaker with a rather unconventional CV: Jelena Milosevic's day job is that of an ICU nurse at a Dutch hospital.
But despite having a different background, Jelena is just as passionate about security as professional hackers, if not more so. And through her work she is uniquely placed to see a lot of instances where security best practices aren't followed, or where security is compromised in favour of unnecessary convenience.
A journalist from the Dutch version of Vice Motherboard described how, when he spoke to her, she talked passionately about the many issues with the state of cybersecurity in hospitals. This was also my experience when I spoke to her a few months ago: she described many examples of the bad security practices she had seen in hospitals, from personal login details that are easily shared and that give people access to far more than they need, to computers on which medical data is stored being connected to the Internet because "otherwise, people wouldn't be able to use Facebook".

It is people like Jelena who make a real difference in security, and I am immensely proud to have her as a speaker on the VB2017 programme, and excited to hear her talk about her experiences of security (and the lack thereof) in health care. The WannaCry outbreak from earlier this year clearly demonstrated what consequences poor security can have for hospitals, and if we want to limit the damage of similar outbreaks in the future, the security community would do well to talk to the people who see what is going on from the inside.
Register for VB2017 now to hear Jelena and more than 50 other speakers talk about real security threats, and how we can defend against them. And don't forget that the call for last-minute papers, dealing with hot security research, is open until 3 September.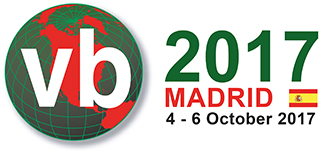 Latest posts:
The 68-byte EICAR test file plays as important a role today as it did 19 years ago. In this week's Throwback Thursday we look back at a VB99 conference paper in which Randy Abrams described how this 'miracle tool' worked and how it could be used.
A new piece of cryptocurrency-mining malware on macOS has been found to use the popular XMRig miner.
CDN provider Cloudflare reports an increase in DDoS attacks targeting layer 7 and focusing on exhausting server resources rather than sending large volumes of data. This fits in a wider trend.
Through fake social media accounts, users were tricked into installing an Android application that was actually a mobile version of the FinFisher spyware.
The Hide'n'Seek IoT botnet has received an update to make its infection persist on infected devices beyond a restart.