VB2017 preview: BPH exposed - RBN never left they just adapted and evolved. Did you?
Posted by Martijn Grooten on Sep 25, 2017
Running a cybercriminal enterprise isn't all that easy. Try, for instance, setting up a site hosting malware and you'll find that sooner or later the provider will suspend your account. Enter bulletproof hosting (BPH): hosting targeted at cybercriminals with the explicit goal of being invulnerable to takedown requests.
Though the most infamous BPH operation, the Russian Business Network (RBN), was disconnected from the Internet several years ago, other BPH operators remain important facilitators for various kinds of cybercrime. This makes the paper 'BPH exposed – RBN never left they just adapted and evolved. Did you?', which Dhia Mahjoub (OpenDNS) and Jason Passwaters (Intel471) will present at VB2017 in Madrid, all the more important.
In their paper, Dhia and Jason take both an actor-centric and a network-centric approach to analysing BPH services. They combine access to vetted closed underground forums with network analysis (including DNS, IP, BGP and WHOIS data) to detail multiple sophisticated BPH operators. Given the crucial role BPH plays in cybercrime, the paper and the presentation will be very relevant for all security researchers.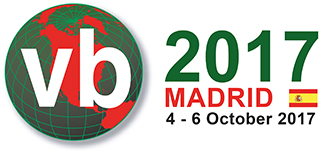 Don't forget that registration for the conference is still open. And if the subject of BPH interests you, you should make a note to attend Neil Schwartzman's Small Talk 'WHOIS in peril?' on the consequences the GDPR will have for the WHOIS protocol.
On the subject of taking a network-centric approach to analysing rogue networks, Dhia presented the paper 'Sweeping the IP space: the hunt for evil on the Internet' at VB2014 in Seattle. You can find the video of his presentation below.
Latest posts:
Google has made a subtle change to its Chrome browser, banning the inline installation of new extensions, thus making it harder for malware authors to trick users into unwittingly installing malicious extensions.
We publish a paper by researchers from Quick Heal Security Labs in India, who study the EternalBlue and DoublePulsar exploits in full detail.
Several VB2018 papers deal explicitly or implicitly with threats that have been attributed to North Korean actors.
The domain of the little-used SpamCannibal DNS blacklist had expired, resulting in it effectively listing every single IP address.
Researchers at IBM X-Force have discovered MnuBot, a banking trojan targeting users in Brazil, which is noteworthy for using SQL Server for command and control communication.