VB2017: WHOIS and EICAR Small Talks added
Posted by Martijn Grooten on Sep 12, 2017
In addition to the nine 'last-minute' papers that were announced and added to the VB2017 programme yesterday, we have also added two more 'Small Talks'.
The 'Small Talks' take place in a smaller room (hence the name) and last longer than regular VB2017 talks, thus giving a more informal atmosphere to allow for discussion and debate among peers – the kind of thing that is, for many, one of the prime reasons for attending a conference. Already on the programme are Small Talks on the testing of security products, on ENISA's lessons from the WannaCry outbreak, and on how security vendors should deal with HTTPS traffic.
In one of the newly added Small Talks, Neil Schwartzman (CAUCE) will discuss the EU's General Data Protection Regulation (GDPR). Beyond the many webinars and press releases about the impact of the GDPR, there is real regulation with real impact, which most security experts agree is a good thing.
The GDPR also has implications for WHOIS, the protocol that stores information on the owners of domains and IP addresses and that is vital for the work of many in the anti-abuse space. It is these implications that Neil, a veteran of the anti-spam community, will discuss: how will the GDPR affect WHOIS? What will future WHOIS records look like? Is there anything to be done?
If you are a regular user of WHOIS in your security research, make sure you attend Neil's Small Talk, so that you're prepared for this side of the GDPR too.
Given our common goals, Virus Bulletin has long cooperated with EICAR, and we are pleased that in the second of the Small Talks to be announced today, we will host Sachar Paulus, Rainer Fahs and Marcel Eberling for a discussion on the organization's trustworthiness strategy and minimum standard.
Anyone who follows the security news will know that the trustworthiness of security products is sometimes questioned. And although the arguments aren't always rational, transparency and verifiability could improve this trustworthiness.
It is this that the organization is working on, and the three speakers will share details of EICAR's Trustworthiness Strategy, as well as of the proposed minimum standard for software vendors to demonstrate the trustworthiness of their solutions – thus making this an important session for vendors and testers alike.
There is still time to register for VB2017, so don't hesitate to book your ticket now to join us in Madrid, 4-6 October 2017!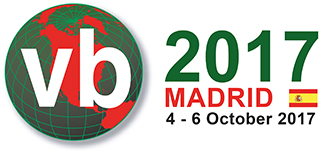 Latest posts:
As has become tradition, VB2017 will once again see a security industry table football tournament. Register your team now for some great fun and adrenaline-filled matches in between sessions in Madrid!
Greater Manchester Police is one of many organizations still running Windows XP on some of its systems. This is bad practice, but the case against running XP is far more subtle than we often pretend it is.
Researchers from ESET have found a new way in which the FinSpy/FinFisher 'government spyware' can infect users, details of which they will present at VB2017 in Madrid.
Activity monitoring by security products in general, and HTTPS traffic inspection in particular, are sensitive issues in the security community. There is a time and a place for them, VB's Martijn Grooten argues, but only when they are done right.
We preview the VB2017 paper by Fortinet researcher Axelle Apvrille, in which she looks at some less obvious tools for reverse engineering Android malware.