VB2017 paper: The sprawling market of consumer spyware
Posted by Martijn Grooten on Oct 25, 2017
Nation states, criminals and bored teenagers are the various kinds of adversaries the security community is used to facing, and they are all well understood. There is one type of adversary, however, that is less well understood: that of an abusive partner or ex-partner.
Yet, for many people, this is a very real threat: the market for consumer spyware is huge and such malware has been used in the most tragic kinds of abusive relationships.
This is an important topic for the security community, which is why we invited Joseph Cox, a journalist from The Daily Beast, to give a talk at VB2017 on this subject – a talk in which he presented data from a lot of the research he had done during his time at Vice Motherboard.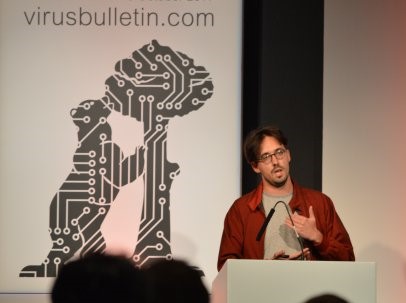 Today, we have uploaded the recording of Joseph's presentation to our YouTube channel.
I hope that, apart from watching it, security researchers will keep this particular threat model in mind when designing security solutions.
Latest posts:
In a new paper, F5 researchers Aditya K Sood and Rohit Chaturvedi present a 360 analysis of Collector-stealer, a Russian-origin credential and information extractor.
VB has made all VB2021 localhost presentations available on the VB YouTube channel, so you can now watch - and share - any part of the conference freely and without registration.
VB2021 localhost - VB's second virtual conference - took place last week, but you can still watch all the presentations.
The call for last-minute papers for VB2021 localhost is now open. Submit before 20 August to have your paper considered for one of the slots reserved for 'hot' research!
Kurt Natvig explains how he recompiled malicious VBA macro code to valid harmless Python 3.x code.