Security Planner gives security advice based on your threat model
Posted by Martijn Grooten on Dec 13, 2017
During the upcoming holiday season, many security professionals will be visiting relatives and, during their visit, being asked to fulfil the role of ad-hoc tech support.
Apart from removing the Ask toolbar from their browser, this is a great opportunity to improve the security of their devices more permanently. This is also when one realizes that different people have different threat models, and thus different security requirements. Your own privacy concerns about social media, for instance, may not be shared by others, who value convenience more often. Someone who's mostly worried about the security of online banking shouldn't care as much about physical access to their devices as someone who has been in an abusive relationship.
This is why I am really excited about the Security Planner, launched by Citizen Lab this week. It lets the subject answer a few questions about the threats they are concerned about and, based on their answers, gives practical advice as to how they can make themselves more secure.
Of course, given Citizen Lab's focus on attacks faced by the human rights community, people with these kinds of threat models are well served by the Security Planner, and I really like how it urges people who face actual threats to seek emergency support; for some threat models, an online 'HowTo' simply isn't good enough.
Meanwhile, the guide also provides helpful advice for the relative who only uses the Internet to check Facebook and to buy the occasional item from an online shop.
Finally, if your relatives really don't want to discuss threat models with you, and they expect you to just tell them what to do, Robert Graham's Holiday Cybersecurity Guide gives some practical advice that should work for anyone, meaning that everyone can enjoy happy and cyber-safe holidays.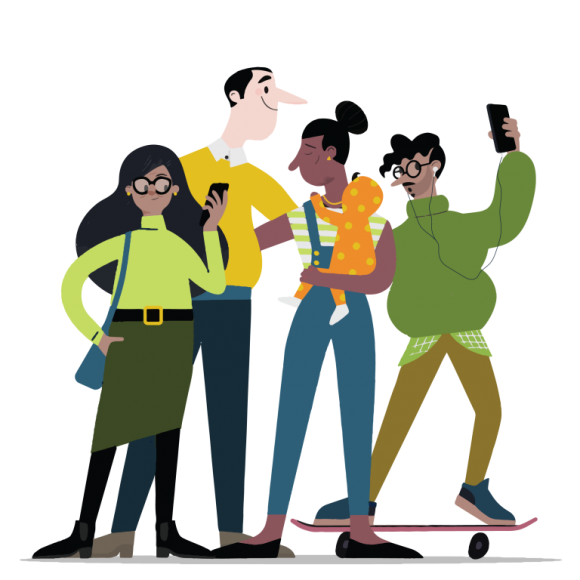 Image source: Citizen Lab, licensed under a Creative Commons Attribution 2.5 Canada license.
Latest posts:
At VB2019, JPCERT/CC's Shusei Tomonaga and Tomoaki Tani presented a paper on attacks that exploit vulnerabilities in software used only in Japan, using malware that is unique to Japan. Today we publish both their paper and the recording of their…
In a follow-up to a paper presented at VB2019, Prismo Systems researchers Abhishek Singh and Ramesh Mani detail algorithms that can be used to detect SQL injection in stored procedures, persistent cross-site scripting (XSS), and server‑side request…
VB is pleased to reveal the details of an interesting and diverse programme for VB2020, the 30th Virus Bulletin International Conference.
At VB2019 in London, Jamf's Patrick Wardle analysed the WindTail macOS malware used by the WindShift APT group, active in the Middle East. Today we publish both Patrick's paper and the recording of his presentation.
At VB2019 cybercrime journalist and researcher Adam Haertlé presented an analysis of almost 2000 unsolicited responses sent by victims of a malicious email campaign. Today we publish both his paper and the recording of his presentation.