VB2017 videos on attacks against Ukraine
Posted by Martijn Grooten on Dec 21, 2017
(In)security is a global problem that affects every country in the world, but in recent years, none has been as badly hit as Ukraine.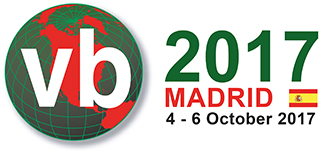 The most well known malware that affected the country is (Not)Petya, a ransomware/wiper threat that had global impact (it cost shipping firm Maersk alone $300m in lost revenues), but which hit Ukrainian businesses particularly hard. The malware spread through a compromised update pushed out by M.E.Doc's tax accounting software, which is popular in the country.
In a VB2017 presentation, NioGuard's Alexander Adamov, himself based in Ukraine, discussed how (Not)Petya and related attacks worked and what impact they had. We have now uploaded the video of his presentation to our YouTube channel.
Another VB2017 presentation, by regular VB presenters and ESET researchers Robert Lipovsky and Anton Cherepanov, looked at another, possibly even more damaging threat against Ukraine: Industroyer, the first malware designed specifically to cause a power blackout – something which did indeed happen in December 2015.
Robert and Anton are new neither to advanced attacks nor to attacks against Ukraine, as can be seen from two previous VB presentations on BlackEnergy. We have also uploaded the video of their VB2017 presentation on Industroyer to our YouTube channel.
Latest posts:
Today, we have published the video of a VB2018 presentation by Kaspersky Lab researchers Kurt Baumgartner and Mike Scott, who looked at the latest activity of the Turla group.
Today we publish the video of the VB2018 presentation by Google researcher Lukasz Siewierski on the Triada Android malware and Google's work with OEMs to remove it from infected devices.
Today, we publish the VB2018 paper by Masarah Paquet-Clouston (GoSecure) who looked at the supply chain behind social media fraud.
Today, we publish the VB2018 paper from Saher Naumaan (BAE Systems) who looks at malware variants that contain a wiper functionality. We also publish the recording of her presentation.
The infamous Emotet trojan has added the capability to steal full email bodies from infected machines, opening the possibilities for more targeted spam and phishing campaigns.