VB2017 videos on attacks against Ukraine
Posted by Martijn Grooten on Dec 21, 2017
(In)security is a global problem that affects every country in the world, but in recent years, none has been as badly hit as Ukraine.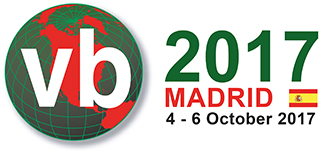 The most well known malware that affected the country is (Not)Petya, a ransomware/wiper threat that had global impact (it cost shipping firm Maersk alone $300m in lost revenues), but which hit Ukrainian businesses particularly hard. The malware spread through a compromised update pushed out by M.E.Doc's tax accounting software, which is popular in the country.
In a VB2017 presentation, NioGuard's Alexander Adamov, himself based in Ukraine, discussed how (Not)Petya and related attacks worked and what impact they had. We have now uploaded the video of his presentation to our YouTube channel.
Another VB2017 presentation, by regular VB presenters and ESET researchers Robert Lipovsky and Anton Cherepanov, looked at another, possibly even more damaging threat against Ukraine: Industroyer, the first malware designed specifically to cause a power blackout – something which did indeed happen in December 2015.
Robert and Anton are new neither to advanced attacks nor to attacks against Ukraine, as can be seen from two previous VB presentations on BlackEnergy. We have also uploaded the video of their VB2017 presentation on Industroyer to our YouTube channel.
Latest posts:
Last week, VB Editor Martijn Grooten travelled to the Kenyan capital Nairobi to speak at the 6th edition of the AfricaHackon event.
Still in-development kit thus far only targets Flash Player vulnerabilities
The call for last-minute papers for VB2019 is now open. Submit before 1 September to have your abstract considered for one of the nine slots reserved for 'hot' research.
Virus Bulletin is seeking nominations for the sixth annual Péter Szőr Award.
New additions to the VB2019 conference programme include a closing keynote address from Thinkst duo Haroon Meer and Adrian Sanabria and a talk on attacks against payment systems.