Throwback Thursday: CARO: A personal view
Posted by Helen Martin on May 11, 2017
This week sees the 11th International CARO Workshop taking place in Krakow, Poland – a prestigious annual meeting of anti-malware and security experts which, this year, is themed "Going Back to the Root".
When CARO (the Computer Antivirus Research Organization) was formed on 10 December 1990, there were fewer than ten members. Membership increased slowly over the years but remained modest – to many, it seemed an elitist organization, with new members either being invited or having to apply and pass a strict voting process.
While beer-drinking and eating at Chinese restaurants around the world were listed as some of the group's favoured activities, there was serious stuff too, the organization's main areas of activity falling into one of five categories: virus naming, virus descriptions, the CARO WildList, exchange of viruses (or virus information), and the CARO mailing list.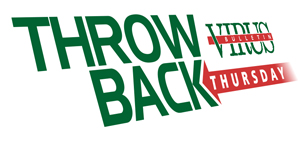 As a founding member of CARO, Fridrik Skulason was well placed, in August 1994, to shed some light on the organization, to explain in detail CARO's main activities and functions, as well as the reasons behind its strict membership regulations.
The article can be read here in HTML-format, or downloaded here as a PDF.
Latest posts:
Most of the switch from IPv4 to IPv6 will happen seamlessly. But we cannot assume it won't introduce new security issues.
Since their return four years ago, Office macros have been one of the most common ways to spread malware. Today, we publish a research paper which looks in detail at a campaign in which VBA macros are used to execute PowerShell code, which in turn…
Within a few years, Android malware has grown from a relatively small threat to a huge problem involving more than three million new malware samples a year. Axelle Apvrille, one of the world's leading Android malware researchers, will deliver a…
Compromised websites are being used to serve fake Flash Player uploads that come with a malicious payload.
Next week, VB Editor Martijn Grooten will be at the RSA Conference in San Francisco.