Throwback Thursday: CARO: A personal view
Posted by Helen Martin on May 11, 2017
This week sees the 11th International CARO Workshop taking place in Krakow, Poland – a prestigious annual meeting of anti-malware and security experts which, this year, is themed "Going Back to the Root".
When CARO (the Computer Antivirus Research Organization) was formed on 10 December 1990, there were fewer than ten members. Membership increased slowly over the years but remained modest – to many, it seemed an elitist organization, with new members either being invited or having to apply and pass a strict voting process.
While beer-drinking and eating at Chinese restaurants around the world were listed as some of the group's favoured activities, there was serious stuff too, the organization's main areas of activity falling into one of five categories: virus naming, virus descriptions, the CARO WildList, exchange of viruses (or virus information), and the CARO mailing list.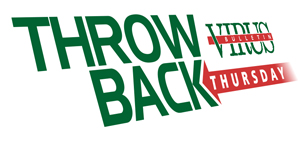 As a founding member of CARO, Fridrik Skulason was well placed, in August 1994, to shed some light on the organization, to explain in detail CARO's main activities and functions, as well as the reasons behind its strict membership regulations.
The article can be read here in HTML-format, or downloaded here as a PDF.
Latest posts:
Virus Bulletin is seeking nominations for the sixth annual Péter Szőr Award.
New additions to the VB2019 conference programme include a closing keynote address from Thinkst duo Haroon Meer and Adrian Sanabria and a talk on attacks against payment systems.
Virus Bulletin is excited to announce that, thanks to generous sponsorship from Google Android, we are able to offer 20 free tickets to students who want to attend VB2019.
The Lazarus Group, generally linked to the North Korean government, is one of the most notorious threat groups seen in recent years. At VB2018 ESET researchers Peter Kálnai and Michal Poslušný presented a paper looking at the group's various…
Virus Bulletin is proud to sponsor this year's BSides London conference, which will take place next week, and we have a number of tickets to give away.