Throwback Thursday: CARO: A personal view
Posted by Helen Martin on May 11, 2017
This week sees the 11th International CARO Workshop taking place in Krakow, Poland – a prestigious annual meeting of anti-malware and security experts which, this year, is themed "Going Back to the Root".
When CARO (the Computer Antivirus Research Organization) was formed on 10 December 1990, there were fewer than ten members. Membership increased slowly over the years but remained modest – to many, it seemed an elitist organization, with new members either being invited or having to apply and pass a strict voting process.
While beer-drinking and eating at Chinese restaurants around the world were listed as some of the group's favoured activities, there was serious stuff too, the organization's main areas of activity falling into one of five categories: virus naming, virus descriptions, the CARO WildList, exchange of viruses (or virus information), and the CARO mailing list.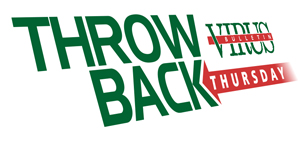 As a founding member of CARO, Fridrik Skulason was well placed, in August 1994, to shed some light on the organization, to explain in detail CARO's main activities and functions, as well as the reasons behind its strict membership regulations.
The article can be read here in HTML-format, or downloaded here as a PDF.
Latest posts:
Today, we open the call for last-minute papers for VB2017. Submit before 3 September to have your abstract considered for one of the ten slots reserved for 'hot' research.
We're not ones to make bold claims about our conference, and we suggest you ask past attendees for their opinion, but here are five reasons why we think you should come to VB2017 in Madrid.
US Senator Ron Wyden has asked the Department of Homeland Security to implement DMARC. Martijn Grooten looks at what difference this could make for phishing attacks impersonating the US federal governent.
Unsurprisingly given today's threat landscape, the VB2017 programme contains several talks on various advanced persistent threats - but also a talk on what may be the polar opposite of such threats: an inept persistent threat.
Password security advice focuses too much on password strength and too little on avoiding password reuse, Martijn Grooten argues.