WordPress users urged to manually update to fix bug that prevents automatic updating
Posted by Martijn Grooten on Feb 8, 2018
WordPress has long had a bad reputation in the security community. While this is understandable – compromised installations of the popular content management system are regularly used to spread malware and spam – it is also a little unfair, as the security of WordPress has improved a lot over the years.
Indeed, exploitable vulnerabilities in the WordPress core have become quite rare, with most recent compromises using a flaw in a plug-in or theme. What has made the biggest difference to the security of its install base, though, is the ability, introduced in 2013, for WordPress installations to self-update, thus ensuring vulnerabilities are patched automatically.
Unfortunately, this feature broke in a rather bad way this week. A regular maintenance update contained a bug that triggered a fatal error when WordPress was trying to determine whether it needed updating, thus preventing any updates from being installed automatically.
The bug has since been fixed but, as you can guess, the fix won't be installed automatically. Users are thus being urged to update to WordPress 4.9.4 manually.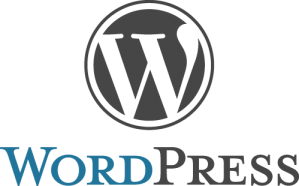 It is unclear whether all WordPress installations with auto-update enabled did indeed install the faulty update in the 21-hour period during which it was available, but I have seen reports of people who say their site installed both updates automatically. Though the (sparse) technical details published by WordPress don't make mention of it, is is possible that the issue only affected a subset of the install base. This could also explain how the bug passed the project's QA.
Though there are are currently no known vulnerabilities in the WordPress core, those running WordPress are strongly advised, if it hasn't auto-updated, to update to 4.9.4 manually sooner rather than later, to make sure they will be protected against future vulnerabilities. And it doesn't hurt to point out that, for the average WordPress user, the self-update function still seems a far better option than any of the available alternatives.
Latest posts:
The call for last-minute papers for VB2021 localhost is now open. Submit before 20 August to have your paper considered for one of the slots reserved for 'hot' research!
Kurt Natvig explains how he recompiled malicious VBA macro code to valid harmless Python 3.x code.
In a new article, Aditya K Sood looks at the command-and-control (C&C) design of the AZORult malware, discussing his team's findings related to the C&C design and some security issues they identified.
VB2021 localhost presents an exciting opportunity to share your research with an even wider cross section of the IT security community around the world than usual, without having to take time out of your work schedule (or budget) to travel.
In a follow-up to an article published last week, Kurt Natvig takes us through the analysis of a new malicious sample using the .xlsb file format.