The road to IPv6 is generally smooth but contains a few potholes
Posted by on Apr 23, 2018
"The report of my death was an exaggeration," Mark Twain famously said in 1897. It was indeed: Twain went on to live for another 13 years but did eventually die.
The same is true for IPv4: reports of the pending 'ipv4pocalypse' have been doing the rounds for at least a decade (the most recent one is from a few days ago) and they have generally exaggerated the problem. Yet the fact that IPv4 addresses will eventually run out cannot be avoided.
The good news is that many devices support its successor protocol, IPv6, and that most devices and services can seamlessly switch between IPv4 and IPv6. The bad news is that this isn't true for everything.
A few years ago, I attended a conference where I connected my phone to the local Wi-Fi network. I activated my OpenVPN app, only to find a lot of traffic was bypassing the VPN. It turned out that the local network was supporting IPv6, as were many websites I was connecting to; OpenVPN at that time didn't support IPv6.
In other cases, IPv6 is supported, but works slightly differently. A blog post by Trustwave's John Anderson provides a good example of how this can be leveraged in a penetration test: access control rules for a Redis instance, which does support IPv6, were only configured using IPv4, thus allowing an attacker to connect without authentication.
Six years ago, I briefly looked at the security implications of the switch to IPv6. That article really only touched the surface and though I don't expect there to be an 'IPv6pocalypse', there will be many interesting and unforeseen edge cases, some of which may attract the attention of attackers. Don't panic about IPv6 and don't see this as a reason not to enable IPv6 – if only because you will eventually have to anyway. But do keep an eye out for the many subtleties that come with the change.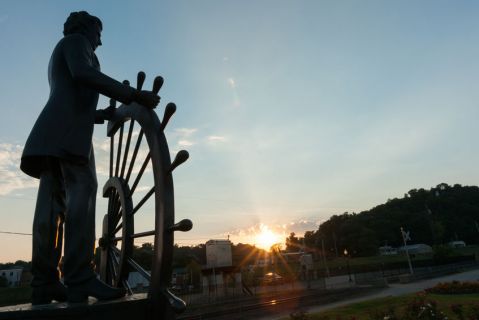 Statue of Mark Twain, Glascock's Landing, Hannibal, MO.
Copyright: brians101 / 123RF Stock Photo
Latest posts:
At VB2019, JPCERT/CC's Shusei Tomonaga and Tomoaki Tani presented a paper on attacks that exploit vulnerabilities in software used only in Japan, using malware that is unique to Japan. Today we publish both their paper and the recording of their…
In a follow-up to a paper presented at VB2019, Prismo Systems researchers Abhishek Singh and Ramesh Mani detail algorithms that can be used to detect SQL injection in stored procedures, persistent cross-site scripting (XSS), and server‑side request…
VB is pleased to reveal the details of an interesting and diverse programme for VB2020, the 30th Virus Bulletin International Conference.
At VB2019 in London, Jamf's Patrick Wardle analysed the WindTail macOS malware used by the WindShift APT group, active in the Middle East. Today we publish both Patrick's paper and the recording of his presentation.
At VB2019 cybercrime journalist and researcher Adam Haertlé presented an analysis of almost 2000 unsolicited responses sent by victims of a malicious email campaign. Today we publish both his paper and the recording of his presentation.