Nominations opened for fifth Péter Szőr Award
Posted by Martijn Grooten on Jul 3, 2018
Virus Bulletin is seeking nominations for the fifth annual Péter Szőr Award.
The award was inaugurated during the VB2014 conference, in honour of late security researcher and malware expert Péter Szőr, who passed away in November 2013. It is given to for the best piece of technical security research published during the preceding year; for the upcoming award this is between 1 July 2017 and 30 June 2018.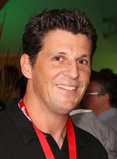 A shortlist will be drawn up from the nominations received, from which the Virus Bulletin Advisory Board will select the winner. The award will be presented during VB2018 in Montreal.
Past winners of the award include a team of ESET researchers for their paper (pdf) on the 'Windigo' malware campaign, an Intel Security team for their paper on a polymorphic botnet, and Yonathan Klijnsma (then at Fox-IT), for his paper (pdf) on the Mofang APT group. Last year, Sophos researcher Gábor Szappanos won the award for his paper 'AKBuilder – the crowdsourced exploit kit' (pdf). (Gábor will present a new paper on a similar subject at VB2018.)
One thing the past winners have in common is that they have all produced solid pieces of security research, that focused on good quality content and didn't necessarily look to generate security hype. There are a great many of these papers out there, so don't hesitate to nominate your favourite for this year's award!
To submit your nominations please use this form, or else email editor@virusbulletin.com. Nominations close on 26 August 2018.
Latest posts:
Today, we have published the video of a VB2018 presentation by Kaspersky Lab researchers Kurt Baumgartner and Mike Scott, who looked at the latest activity of the Turla group.
Today we publish the video of the VB2018 presentation by Google researcher Lukasz Siewierski on the Triada Android malware and Google's work with OEMs to remove it from infected devices.
Today, we publish the VB2018 paper by Masarah Paquet-Clouston (GoSecure) who looked at the supply chain behind social media fraud.
Today, we publish the VB2018 paper from Saher Naumaan (BAE Systems) who looks at malware variants that contain a wiper functionality. We also publish the recording of her presentation.
The infamous Emotet trojan has added the capability to steal full email bodies from infected machines, opening the possibilities for more targeted spam and phishing campaigns.