The Virus Bulletin conference returns home: VB2019 to take place in London
Posted by Martijn Grooten on Oct 5, 2018
In July 1989, the first ever Virus Bulletin magazine was published from its home in Oxfordshire, UK – a monthly publication focusing on the emerging threat of computer viruses. Two years later, the inaugural Virus Bulletin Conference took place on the Channel Island of Jersey.
In the year in which Virus Bulletin celebrates its 30th birthday, and 29 years of the Virus Bulletin Conference, the event returns 'home' to the UK, with VB2019 taking place at the Novotel London West hotel in London, 2-4 October.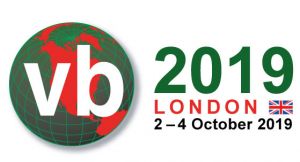 As a global hub for finance and business, London plays a pivotal role in anything 'cyber' and the city's multicultural character makes it an excellent location for one of the most international conferences in the security field.
London, of course, is also a great tourist destination for those who want to spend some extra days in the city before or after the event. It is home to the world-famous British Museum, the Tower of London and St Paul's Cathedral. You can eat great food from around the world, travel around on double-decker buses and take a boat trip along the Thames.
The city of Salisbury, with its famous 123-metre tall cathedral, is only a short train ride away.
The call for papers for VB2019 will open early in 2019, with registration opening in April. Partnership opportunities are already available. Please contact allison.sketchley@virusbulletin.com for more details.

We look forward to seeing you in London!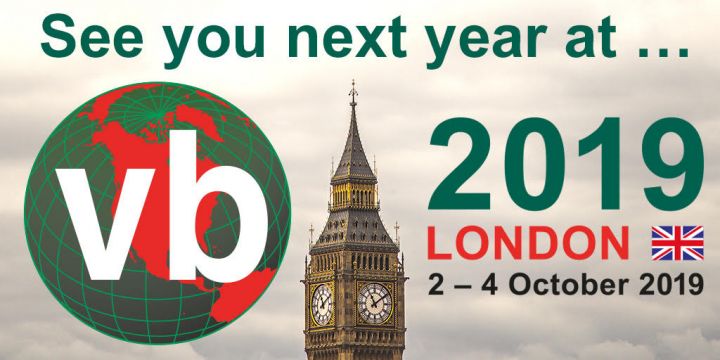 Latest posts:
In the mini-summit, which forms part of VB2019 (the 29th Virus Bulletin International Conference), eight sessions will focus on all aspects of threat intelligence collecting, using and sharing.
In a guest blog post by VB2019 Silver partner TotalAV, Matthew Curd, the software's Technical Expert, considers the changes in the cybersecurity landscape.
Over the last few years SE Labs has tested more than 50 different security products against over 5,000 targeted attacks. In this guest blog post Stefan Dumitrascu, Chief Technical Officer at SE Labs, looks at the different attack tools available, how…
We preview the five Small Talks on the VB2019 programme in which important topics are discussed in a less formal atmosphere.
We preview the VB2019 paper by Endgame researcher Bobby Filar, who created a graph-based framework designed to detect malicious use of legitimate binaries through parent-child relationships.