Book your VB2019 ticket now for a chance to win a ticket for BSides London
Posted by on May 29, 2019
At Virus Bulletin, we have a particular fondness for the BSides community events, half a dozen of which we have attended in various locations around the world. And because our own conference (VB2019) takes place in London this year, we are proud to be a sponsor of the BSides London event, which will take place on Wednesday 5 June.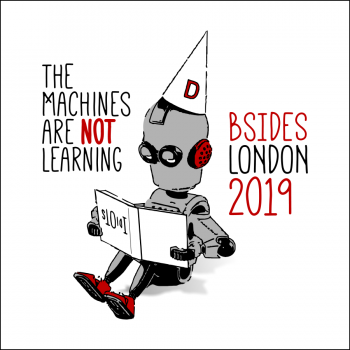 Members of the Virus Bulletin team will be in attendance and you can come and find our table to discuss the upcoming VB conference, our various testing schemes, or anything else you'd like to chat about.
As part of our sponsorship package, we also have a number of tickets to give away. We decided to distribute them to those who have booked a ticket for VB2019. If you want to be in with a chance of winning one of the BSides tickets, make sure you have booked your VB2019 ticket by Friday 31 May, and email us at conference@virusbulletin.com to let us know you are interested in winning a ticket to BSides London. This includes those who already have bought tickets. We will draw winners of the tickets from those who have registered their interest and the winners will be advised no later than Monday 3 June.

Among the speakers at BSides London is Sophos researcher Luca Nagy, who will give a short talk on Emotet. She will also present a paper on the same malware at VB2019 later this year.
(Note: BSides London is a free event but it tends to be oversubscribed. A ticket guarantees you get in and allows you to skip the queues!)
While in London, VB's Editor Martijn Grooten will also be at InfoSec – if you are going to be there do say hello, or send a message if you want to meet for a chat.
Latest posts:
Virus Bulletin is seeking nominations for the sixth annual Péter Szőr Award.
New additions to the VB2019 conference programme include a closing keynote address from Thinkst duo Haroon Meer and Adrian Sanabria and a talk on attacks against payment systems.
Virus Bulletin is excited to announce that, thanks to generous sponsorship from Google Android, we are able to offer 20 free tickets to students who want to attend VB2019.
The Lazarus Group, generally linked to the North Korean government, is one of the most notorious threat groups seen in recent years. At VB2018 ESET researchers Peter Kálnai and Michal Poslušný presented a paper looking at the group's various…
Virus Bulletin is proud to sponsor this year's BSides London conference, which will take place next week, and we have a number of tickets to give away.