Nominations opened for sixth Péter Szőr Award
Posted by Martijn Grooten on Jul 4, 2019
Virus Bulletin is seeking nominations for the sixth annual Péter Szőr Award.
The award was inaugurated during the VB2014 conference, in honour of late security researcher and malware expert Péter Szőr, who passed away in November 2013. It is awarded for the best piece of technical security research published during the preceding year; for the upcoming award this is between 1 July 2018 and 30 June 2019.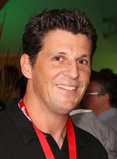 A shortlist will be drawn up from the nominations received, from which the Virus Bulletin Advisory Board will select the winner. The award will be presented during VB2019 in London.
In an era where the security news cycle often jumps from one hype to the next, the Péter Szőr Award honours good quality research irrespective of the amount of news it generates. Recent winners have included Yonathan Klijnsma (then Fox-IT), Gábor Szappanos (Sophos), and Kaspersky's GReAT team, who won the award in 2018 for their ShadowPad research.
To submit your nominations please use this form. If you have any questions about the award, please email editor@virusbulletin.com. Nominations close on 25 August 2019.
Latest posts:
We preview the VB2019 paper by Sophos researcher Luca Nagy, who dives deeply into the notorious Emotet malware.
Researchers from the Czech Technical University in Prague will present a very comprehensive overview of the Machete APT group.
Last week, VB Editor Martijn Grooten travelled to the Kenyan capital Nairobi to speak at the 6th edition of the AfricaHackon event.
Still in-development kit thus far only targets Flash Player vulnerabilities
The call for last-minute papers for VB2019 is now open. Submit before 1 September to have your abstract considered for one of the nine slots reserved for 'hot' research.