Paper: Using .NET GUIDs to help hunt for malware
Posted by Virus Bulletin on Jun 24, 2015
Tool to extract identifiers incorporated into VirusTotal.
The large number of new malware samples found each day hasn't made malware analysis an easier task, and researchers could use anything that helps them automate this task.
Today, we publish a paper by Cylance researcher Brian Wallace, who looks at two globally unique identifiers (GUIDs) found in malware created using .NET, which can help link multiple files to the same Visual Studio project. He released a Python tool to safely extract these identifiers; the tool has since been incorporated into VirusTotal.
The idea for using these two GUIDs — MVID, which is unique to each build, and TypeLib ID, which is unique to each Visual Studio Project — came during research that was part of 'Operation Cleaver' late last year, where it greatly reduced the number of samples that needed to be reverse-engineered.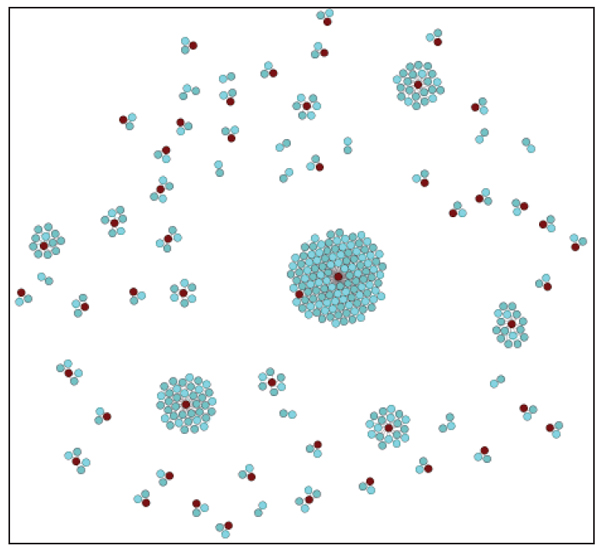 Clusters of linked malware samples from the Operation Cleaver campaign.
Although the GUIDs can easily be extracted from executables, not all methods of doing so are safe; hence Brian has written a tool that does so securely and works cross-platform. The tool, GetNETGUIDs, has been published on Cylance's GitHub page.
The tool has since been incorporated into VirusTotal, where it can be used to search for files with the same MVID and/or TypeLib ID.
You can read the paper here in HTML format or here as a PDF. Remember that all content published by Virus Bulletin can be read free of charge, with no registration required.

Virustotal search for a combination of the MVID and the TypeLib ID.
Posted on 24 June 2015 by
Martijn Grooten
Latest posts:
At VB2019, JPCERT/CC's Shusei Tomonaga and Tomoaki Tani presented a paper on attacks that exploit vulnerabilities in software used only in Japan, using malware that is unique to Japan. Today we publish both their paper and the recording of their…
In a follow-up to a paper presented at VB2019, Prismo Systems researchers Abhishek Singh and Ramesh Mani detail algorithms that can be used to detect SQL injection in stored procedures, persistent cross-site scripting (XSS), and server‑side request…
VB is pleased to reveal the details of an interesting and diverse programme for VB2020, the 30th Virus Bulletin International Conference.
At VB2019 in London, Jamf's Patrick Wardle analysed the WindTail macOS malware used by the WindShift APT group, active in the Middle East. Today we publish both Patrick's paper and the recording of his presentation.
At VB2019 cybercrime journalist and researcher Adam Haertlé presented an analysis of almost 2000 unsolicited responses sent by victims of a malicious email campaign. Today we publish both his paper and the recording of his presentation.