VB2015 paper: Digital 'Bian Lian' (face changing): the Skeleton Key malware
Posted by Virus Bulletin on Jan 19, 2016
Microsoft, Dell SecureWorks researchers analyse malware targeting Active Directory servers.
A year ago, researchers from Dell SecureWorks discovered a new kind of malware, dubbed 'Skeleton Key', that was used in targeted attacks.
The malware, which was installed on the target's domain controller, allowed the attacker to login as any user and thus perform any number of actions.
At VB2015, Microsoft researchers Chun Feng, Tal Be'ery and Michael Cherny, and Dell SecureWorks' Stewart McIntyre presented the paper "Digital 'Bian Lian' (face changing): the skeleton key malware". Today, we publish their paper as well as the video of their presentation.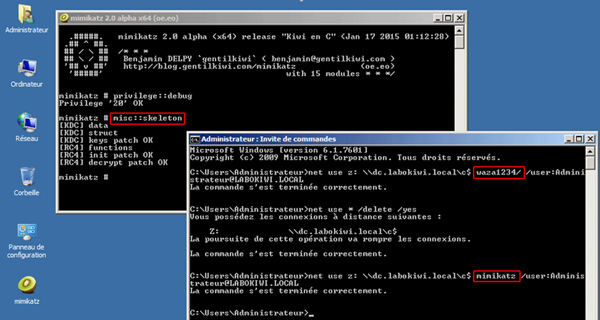 You can read the paper here in HTML-format, or download it here as a PDF, and find the video on our YouTube channel, or embedded below.
Are you interested in presenting your research at the upcoming Virus Bulletin conference (VB2016), in Denver 5-7 October 2016? The call for papers is now open.
Posted on 19 January 2016 by
Martijn Grooten
Latest posts:
At VB2018, Google researcher Maddie Stone will present an analysis of the multi-layered 'WeddingCake' anti-analysis library used by many Android malware families.
At VB2018, Malwarebytes researcher Jérôme Segura will discuss the rise of drive-by cryptocurrency mining, explaining how it works and putting it in the broader context of changes in the cybercrime landscape.
A research paper by AhnLab researcher Minseok Cha looks at the activities of the Red Eyes threat group (also known as Group 123 and APT 37), whose targets include North Korean defectors, as well as journalists and human rights defenders focused on…
We are very excited to announce a special summit, as part of VB2018, that will be dedicated to all aspects of threat intelligence.
An industry approach for defining and detecting unwanted software to be presented and discussed at the Virus Bulletin conference.