VB2015 paper: Digital 'Bian Lian' (face changing): the Skeleton Key malware
Posted by Virus Bulletin on Jan 19, 2016
Microsoft, Dell SecureWorks researchers analyse malware targeting Active Directory servers.
A year ago, researchers from Dell SecureWorks discovered a new kind of malware, dubbed 'Skeleton Key', that was used in targeted attacks.
The malware, which was installed on the target's domain controller, allowed the attacker to login as any user and thus perform any number of actions.
At VB2015, Microsoft researchers Chun Feng, Tal Be'ery and Michael Cherny, and Dell SecureWorks' Stewart McIntyre presented the paper "Digital 'Bian Lian' (face changing): the skeleton key malware". Today, we publish their paper as well as the video of their presentation.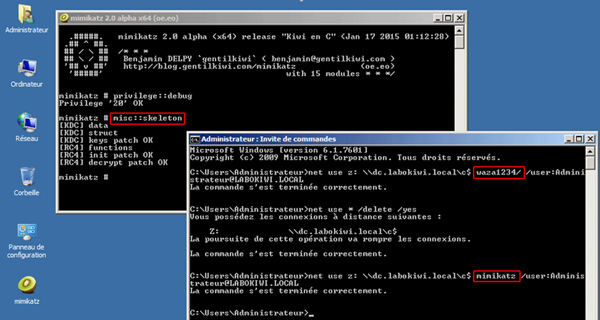 You can read the paper here in HTML-format, or download it here as a PDF, and find the video on our YouTube channel, or embedded below.
Are you interested in presenting your research at the upcoming Virus Bulletin conference (VB2016), in Denver 5-7 October 2016? The call for papers is now open.
Posted on 19 January 2016 by
Martijn Grooten
Latest posts:
The 68-byte EICAR test file plays as important a role today as it did 19 years ago. In this week's Throwback Thursday we look back at a VB99 conference paper in which Randy Abrams described how this 'miracle tool' worked and how it could be used.
A new piece of cryptocurrency-mining malware on macOS has been found to use the popular XMRig miner.
CDN provider Cloudflare reports an increase in DDoS attacks targeting layer 7 and focusing on exhausting server resources rather than sending large volumes of data. This fits in a wider trend.
Through fake social media accounts, users were tricked into installing an Android application that was actually a mobile version of the FinFisher spyware.
The Hide'n'Seek IoT botnet has received an update to make its infection persist on infected devices beyond a restart.