VB2015 paper: Digital 'Bian Lian' (face changing): the Skeleton Key malware
Posted by Virus Bulletin on Jan 19, 2016
Microsoft, Dell SecureWorks researchers analyse malware targeting Active Directory servers.
A year ago, researchers from Dell SecureWorks discovered a new kind of malware, dubbed 'Skeleton Key', that was used in targeted attacks.
The malware, which was installed on the target's domain controller, allowed the attacker to login as any user and thus perform any number of actions.
At VB2015, Microsoft researchers Chun Feng, Tal Be'ery and Michael Cherny, and Dell SecureWorks' Stewart McIntyre presented the paper "Digital 'Bian Lian' (face changing): the skeleton key malware". Today, we publish their paper as well as the video of their presentation.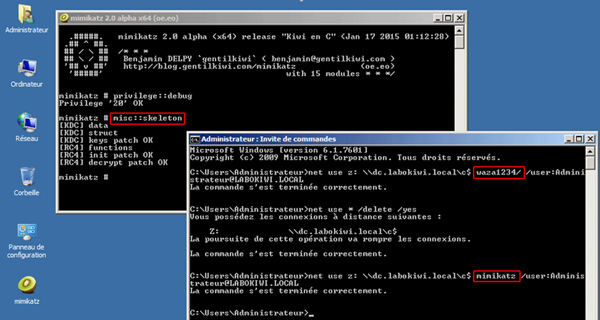 You can read the paper here in HTML-format, or download it here as a PDF, and find the video on our YouTube channel, or embedded below.
Are you interested in presenting your research at the upcoming Virus Bulletin conference (VB2016), in Denver 5-7 October 2016? The call for papers is now open.
Posted on 19 January 2016 by
Martijn Grooten
Latest posts:
A report on the number of cyber attacks faced by UK local authorities is a good example of how the large numbers seen in many reports on security are rather meaningless.
The UK's National Cyber Security Centre (NCSC) has provided helpful and practical advice on preventing and detecting lateral movement by an attacker within a network.
If you are considering submitting a proposal for a talk to VB2018 and you're not familiar with the event, you may find it useful to know what kind of people attend the conference.
An unattributed malware attack has disrupted some computer systems of the 2018 Winter Olympics. In 1994, a computer virus also targeted the Winter Olympics.
Thousands of websites, including many sites of government organisations in the UK, the US and Sweden, were recently found to have been serving a cryptocurrency miner. More interesting than the incident itself, though, are the lessons that can be…