VB2015 paper: Digital 'Bian Lian' (face changing): the Skeleton Key malware
Posted by Virus Bulletin on Jan 19, 2016
Microsoft, Dell SecureWorks researchers analyse malware targeting Active Directory servers.
A year ago, researchers from Dell SecureWorks discovered a new kind of malware, dubbed 'Skeleton Key', that was used in targeted attacks.
The malware, which was installed on the target's domain controller, allowed the attacker to login as any user and thus perform any number of actions.
At VB2015, Microsoft researchers Chun Feng, Tal Be'ery and Michael Cherny, and Dell SecureWorks' Stewart McIntyre presented the paper "Digital 'Bian Lian' (face changing): the skeleton key malware". Today, we publish their paper as well as the video of their presentation.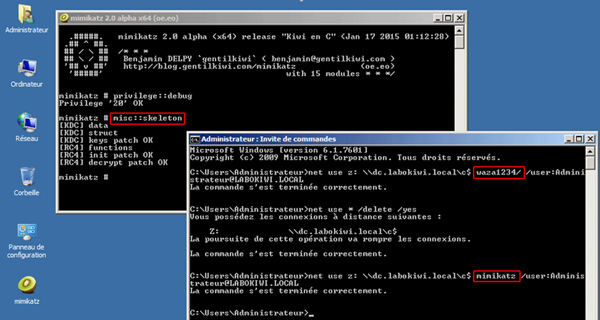 You can read the paper here in HTML-format, or download it here as a PDF, and find the video on our YouTube channel, or embedded below.
Are you interested in presenting your research at the upcoming Virus Bulletin conference (VB2016), in Denver 5-7 October 2016? The call for papers is now open.
Posted on 19 January 2016 by
Martijn Grooten
Latest posts:
Today, we have published the video of a VB2018 presentation by Kaspersky Lab researchers Kurt Baumgartner and Mike Scott, who looked at the latest activity of the Turla group.
Today we publish the video of the VB2018 presentation by Google researcher Lukasz Siewierski on the Triada Android malware and Google's work with OEMs to remove it from infected devices.
Today, we publish the VB2018 paper by Masarah Paquet-Clouston (GoSecure) who looked at the supply chain behind social media fraud.
Today, we publish the VB2018 paper from Saher Naumaan (BAE Systems) who looks at malware variants that contain a wiper functionality. We also publish the recording of her presentation.
The infamous Emotet trojan has added the capability to steal full email bodies from infected machines, opening the possibilities for more targeted spam and phishing campaigns.