VB2015 paper: The ethics and perils of APT research: an unexpected transition into intelligence brokerage
Posted by Virus Bulletin on Jan 21, 2016
Juan Andrés Guerrero-Saade discusses the perils and ethical conundrums that arise as the industry enters a new playing field.
Many security researchers have been part of the security community for long enough to remember the days when the typical adversary was a 17-year-old teenager operating from their bedroom. These days, however, some of the adversaries faced by many researchers and companies are powerful and resourceful nation states and intelligence agencies.
In a paper he presented at VB2015 in Prague, "The ethics and perils of APT research: an unexpected transition into intelligence brokerage", Kaspersky Lab researcher Juan Andrés Guerrero-Saade explains that the change in typical adversary has consequences that go far beyond the fact that the malware is a little more advanced, and OPSEC matters a bit more. In fact, we have entered a whole new playing field that we have barely begun to understand.
You can read the paper here in HTML-format, or download it here as a PDF, and find the video on our YouTube channel, or embedded below.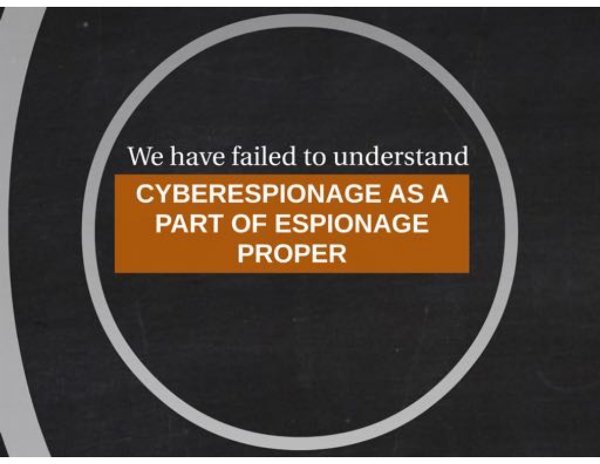 Are you interested in presenting your research at the upcoming Virus Bulletin conference (VB2016), in Denver 5-7 October 2016? The call for papers is now open.
Posted on 21 January 2016 by
Martijn Grooten
Latest posts:
In a new paper, F5 researchers Aditya K Sood and Rohit Chaturvedi present a 360 analysis of Collector-stealer, a Russian-origin credential and information extractor.
VB has made all VB2021 localhost presentations available on the VB YouTube channel, so you can now watch - and share - any part of the conference freely and without registration.
VB2021 localhost - VB's second virtual conference - took place last week, but you can still watch all the presentations.
The call for last-minute papers for VB2021 localhost is now open. Submit before 20 August to have your paper considered for one of the slots reserved for 'hot' research!
Kurt Natvig explains how he recompiled malicious VBA macro code to valid harmless Python 3.x code.