Throwback Thursday: The Thin Blue Line
Posted by Helen Martin on Feb 11, 2016
This Throwback Thursday, VB heads back to 1994 when UK Fraud Squad detectives started making inroads into the most puzzling 'Whodunnit' since the Great Train Robbery. Had an outbreak of computer crime swept Britain? No, it was all part of a police training program.
Last year, a total of 400 people from 16 nations participated in the Locked Shields network defence exercise run by the NATO Cooperative Cyber Defence Centre of Excellence - an exercise aimed at providing an insight into how complex a modern cyber defence crisis can be, and what is required from nations in order to be able to cope with these threats.
Locked Shields has been run annually since 2010, but network defence training exercises have been going on for a lot longer than that: in 1994, VB reported on Operation Skye, a computer crime investigation course run by New Scotland Yard's Computer Crime Unit at the Police Staff Training College.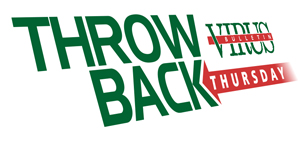 Over a four-week course, officers from many of the UK's regional fraud squads were instructed in how to obtain evidence from a DOS-based computer, and on different aspects of computer crime including hacking, viruses, unlawful access, telecommunications fraud etc. During the course students were kept busy with reports of new 'incidents' while various members of staff played the role of victims of the hackers, and officers got the chance to see first-hand how confusing such an investigation can become.
While this was clearly on a far smaller scale than the international network defence exercises run today, at the time it was an invaluable aid for police forces in becoming better equipped to deal with computer crime.
The report on 'The Thin Blue Line' can be read here in HTML format or downloaded here as a PDF.
Latest posts:
The 68-byte EICAR test file plays as important a role today as it did 19 years ago. In this week's Throwback Thursday we look back at a VB99 conference paper in which Randy Abrams described how this 'miracle tool' worked and how it could be used.
A new piece of cryptocurrency-mining malware on macOS has been found to use the popular XMRig miner.
CDN provider Cloudflare reports an increase in DDoS attacks targeting layer 7 and focusing on exhausting server resources rather than sending large volumes of data. This fits in a wider trend.
Through fake social media accounts, users were tricked into installing an Android application that was actually a mobile version of the FinFisher spyware.
The Hide'n'Seek IoT botnet has received an update to make its infection persist on infected devices beyond a restart.